Moscow Poly Introduces New Model of Co-Management with Participation of Students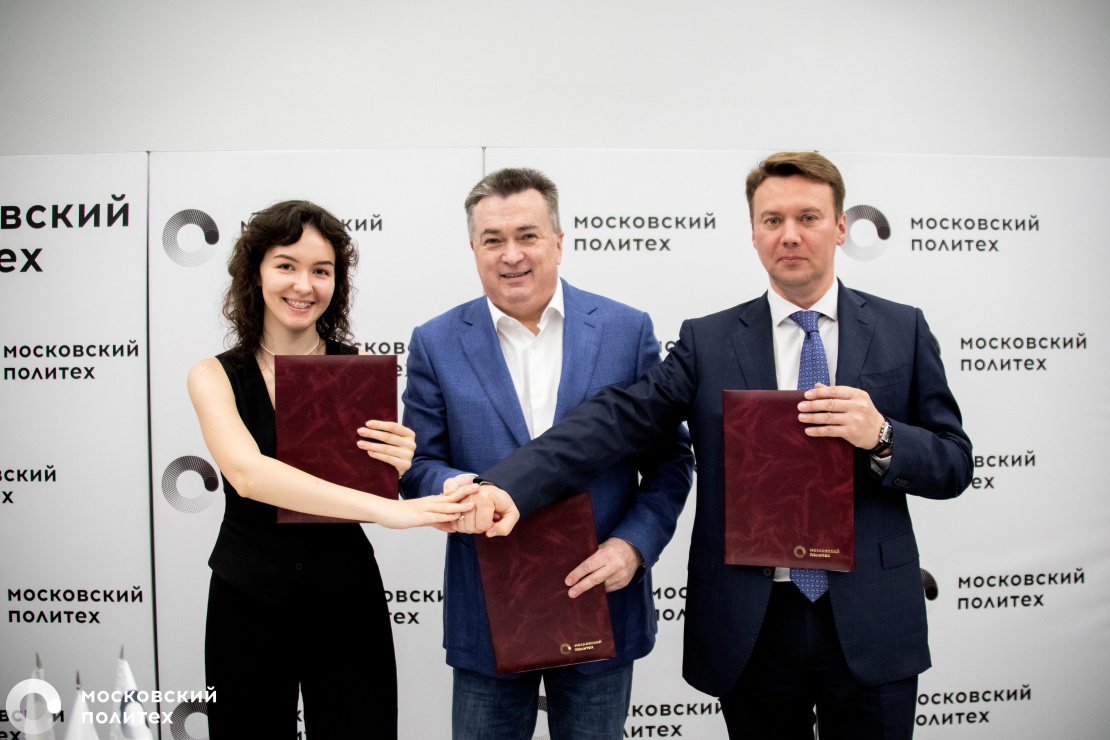 Moscow Poly are going to take part in managing the University – starting from housing issues to financial decisions. The relevant agreement was signed by Moscow Poly president Vladimir Miklushevskii, trade union organization and student council. The document registers a unique for the Russian universities form of co-management – the transfer of certain responsibilities between the administration and student bodies is clearly expressed there.
Moscow Poly has one of the strongest student pools in Russia. The youth helps the University administration, among other things, in carrying out the education quality assessment , holding events of different levels, ensuring the work of admission campaign and so on. Moscow Poly students have proved multiple times that they are ready to take up many tasks that the University faces with. It`s important for them to participate in the processes that are significant for them so, the administration met them halfway.
Vladimir Miklushevskii noted that by helping manage the University, students will be able to demonstrate their leadership qualities more actively, will learn to make decisions and to practically implement their managerial solutions.
'We`re starting an interesting and productive work. The Agreement is a living document that, so if necessary we`ll make corrections to it and repeatedly meet to discuss its implementation. There are tasks that the University administration and student co-management bodies will solve on equal terms and will together decide for the future of the University', - Vladimir Miklushevskii stated.
There are many innovations that are awaiting the University and that will contribute to its development. For instance, there will be a project office established for developing and supporting the youth policy. The activists will engage in informing students about financial support that projects may receive, the prospects for subsidiary attraction, fundings, as well as monitoring the implementation progress.