Moscow Poly Introduced Enrollees to History of Stalin`s Skyscrapers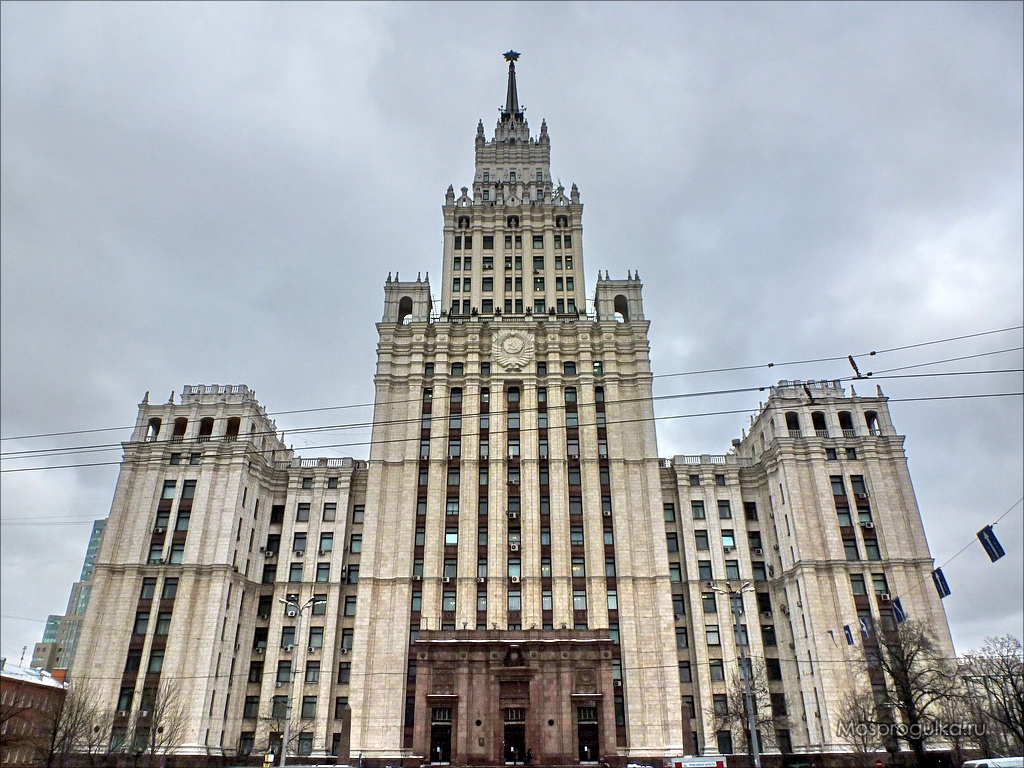 Moscow Poly held a meeting with enrollees and students who are interested in secrets of how the high rises were founded and built. The head of the "Mining and Oil Production Engineering and Technology" department under the faculty of Urban Studies and Urban Economy Alexandra Kuzina shared with the participants of the meeting about the mysteries and peculiarities of how the building were built up.
There are many legends related to these building. The ground for all the Stalin`s skyscrapers was laid on the same day – September 7, 1947 – when the country was celebrating the 800th anniversary of the capital. Initially, the buildings were thought to be a united architectural complex.
Alexandra Kuzina shared the details of each of the buildings – main academic building of Moscow State University, dom on Kotel`nicheskaya Naberezhnaya (House of Kotel`nicheskaya Naberezhnaya street), the "Ukraina" hotel, the building of the Ministry of International Affairs, dom on Kudrinskaya Ploschad (House on Kudrinskaya Ploschad street), building on the Ploschad Krasnykh Vorot street, and the "Lenindradskaya" hotel.
The speaker talked in detail about what tasks the mining engineers were faced with when designing and building the skyscrapers on Ploschad` Krasnykh Vorot street (administrative and domestic building on Lermontovskaya Ploschad` street).
"When building the skyscrapers there was a technique used that is unparalleled in its technical boldness and engineering art", – Alexandra Kuzina said, – "The house that`s 138 meters high was under construction at the same time with the metro station. Thus, the monument had to be built in closest proximity to a 24m trench dug over the future hall. The specialists had additionally intensified the territory having frozen the running soils near the trench. The building was constructed inclined so when the frozen soils started melting it by its own gravity inclined consequently and was placed to its designed reference marks".
The audience has also learnt about the Egyptian pyramids, the myth about the "laughing ghost" and much more.
Photo from the website.