Moscow Poly International Students Became Prizewinners at International Festival of Russian Speech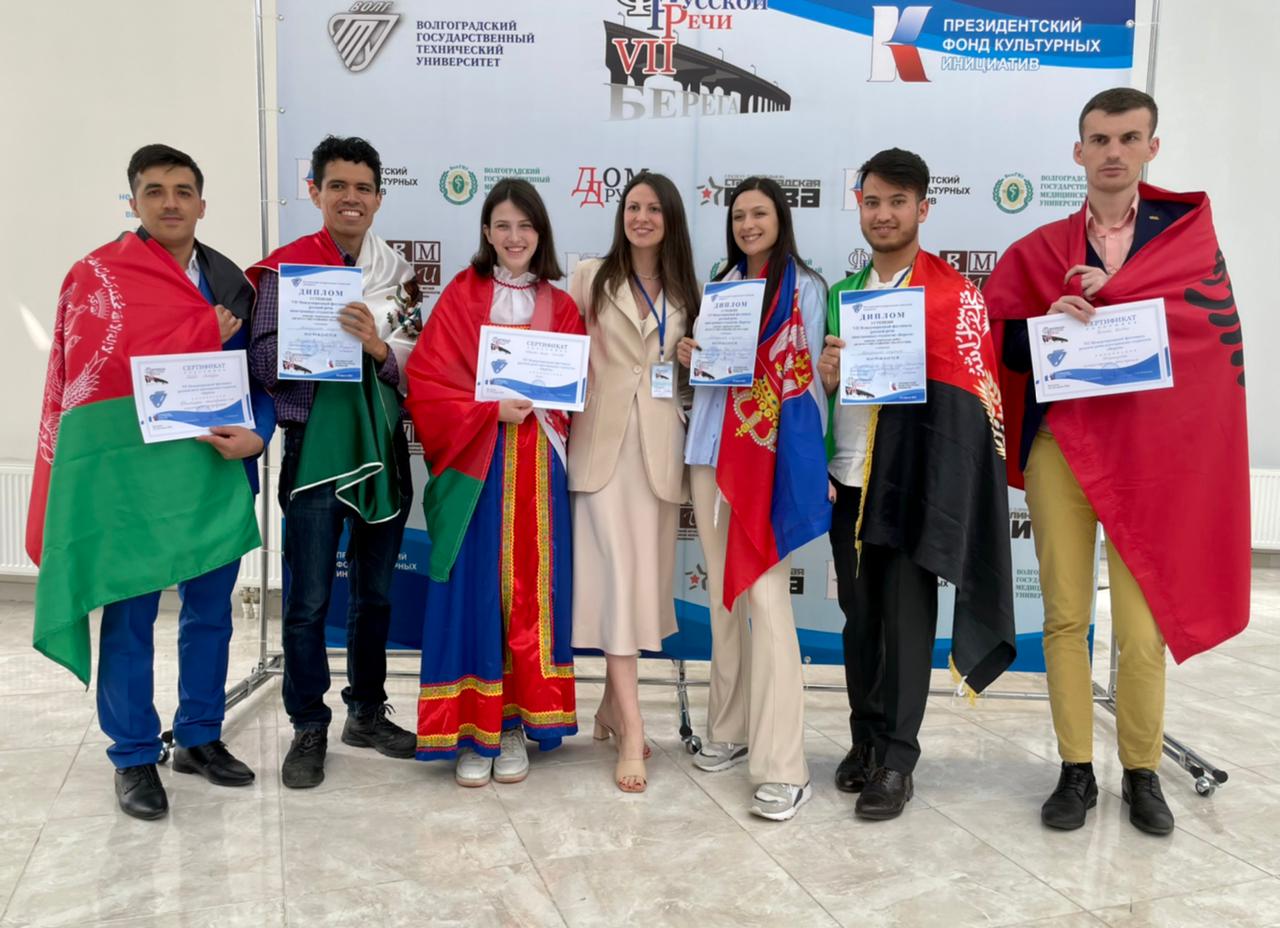 Volgograd State Technical University has finished VIIth "Brinks" Festival of the Russian Speech for international students. Six international students from Moscow Poly participated in the event, all of them became prizewinners in various nominations.
Habibi Habibula (group 201-421) and Rreshka Klevis (preparatory department) have delivered the best poem declarations of the Russian authors` and have been awarded the first place.
The first place in a vocal contest went to Alina Ivanovich (group 211-821).
The winners in the "Theater Videopresentation" nomination are as follows: Andrea Vesich (preparatory department), Mushtak Said Hamed Siar (group 201-421) and Garcia Baldera Ivan Enrique (preparatory course).
In addition to that, as a group students staged a literary work in Russian that has also been awarded the first place.
Preparatory department student from Serbia, Andrea Vesich shared her impressions: "This is the first festival that I participate in. I am very happy to make such a successful appearance. I would like to thank Volgograd State Technical University for holding the event and providing us with a unique opportunity to enrich our knowledge of Russian and Russian literature".
According to the head of the preparatory department, Andrukh Alina, Moscow Poly international students demonstrate a great interest in the Russian culture.
"It pleases me to note that our students were really engaged when preparing for the contest and I am glad that we achieved big results" , - Shared Alina Andrukh.