Moscow Poly International Student Became Winner at International Student Media Forum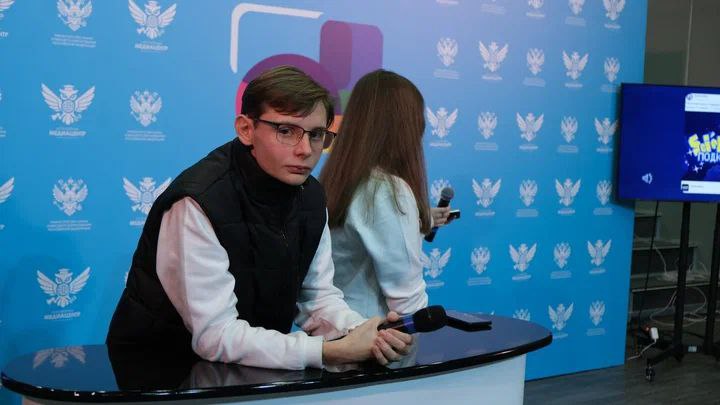 In the period between 20 and 23 October, at the Plekhanov Russian University of Economics base near Moscow an International Student Media Forum was held by the Ministry of Science and Higher Education of the Russian Federation. The Forum has united more than 50 students from Russian universities, among whom there was a Moscow Poly student.
Moscow 1-year "Corporate Information Technologies" student Leonid Znamenok went to the Forum. Leonid came from Kazakhstan.
For a selection round Leonid prepared a video project about Mikhail Botvinnik, the first world champion in chess from the USSR. Leonid drew attention of the organization committee members who invited him to participate in an in-person round.
"On my way there I had no idea what to expect in the course of the 3 following days. I wanted to try myself out in a new sphere", - shared Leonid.
Over 3 educational days, the participants studied four disciplines: visual content, video, text and podcasts. The students attended many educational lectures and workshops held by the media experts. Among other speakers, for instance, there was the head of the "Moscow 24" program Andrei Voronin, and VK director external communications Vyacheslav Prokhorov.
In the framework of the Forum there was a contest between 5 teams.
Leonid was in charge of one of them and took the lead of a group of 8 people who came for the Forum from Vietnam, Kazakhstan, Uzbekistan, Morocco and other countries. According to the student, the participants faced with a task to create and pack the VK and Telegram communities according to the specified theme. The guys worked on creating a media project in "Science and Universities".
"In fact, I took part in almost all activities: wrote long reads and publications for the community, recorded podcasts, held interviews and did in-frame shootings. In short, was constantly on the production frontline", - shared Moscow Poly student.
Leonid noted that the team managed to organize the work so that every team member worked for the good of the whole team:
"We really got absorbed into our scientific subject – worked till 2am because the lectures, breaks and lunch times were not enough".
As a result, the participants created their own media project and presented it to the expert jury board. Headed by Leonid Znamenok, the team won.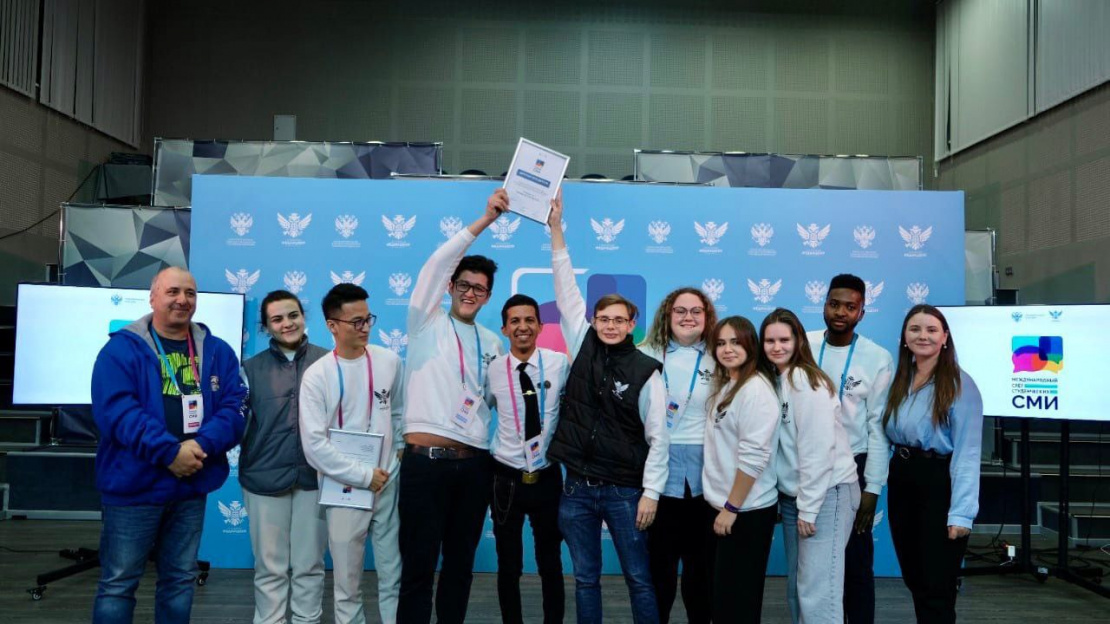 "Now we`ll be invited to other events, too, that will be held in the future by the Media Center for Youth under the Ministry of Science. And the very participation in similar projects can already be counted as a victory. I think all participants agree", - concluded Leonid.