Moscow Poly Intern on Studying at University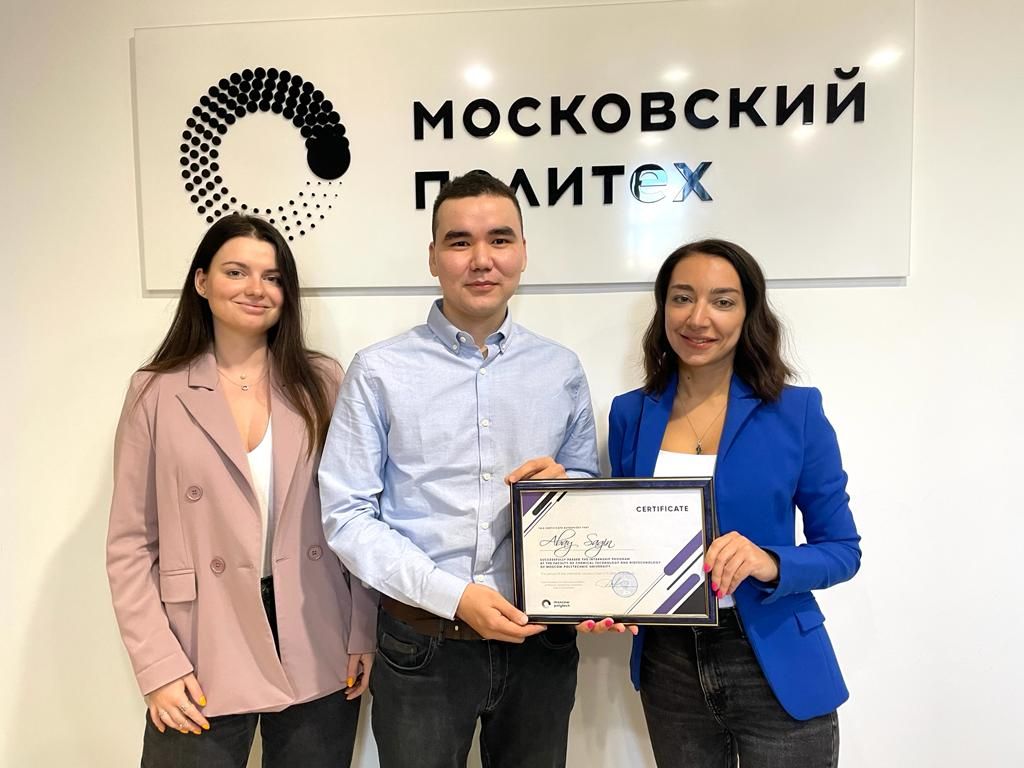 Fr om November 2021 to May 2022, Sagin Abai from Kazachstan, carried out research internship activities at Moscow Poly.
"That was my first experience in the field area wh ere I would like to grow further in, and that was especially touching.
The very internship turned out better than I expected. It was a really productive period that I definitely benefited from. The internship was partially held online but that didn`t prevent me from feeling myself a part of the team. Surprisingly, everybody treated me in a friendly way, that broke the ice. During the internship, I had an opportunity to handle Engel lithium machine, that was wonderful. It was especially great to explore a new subject – polymers, that in my country is only starting to be studied. That gives me a great benefit in Kazakhstan.
I`d like to pay special thanks to my scientific advisor from Beijing Chemical Technological University (China) Wu Da Ming, who gave me such a great opportunity to do a research internship in Moscow and helped me financially.
I would also like to thank professor, Skopintsev Igor Viktorovich, department of Chemical Technology Processes and Apparatus, who curated and gave me helpful advice while I was writing my scientific-research work. I would like to thank Anastasia [Kolesnikova] from the department of international programs who met me and helped with submission documents.
Thank you, Moscow Poly, for such an internship opportunity. I wish Moscow Poly further professional success and development".