Moscow Poly Held "Step Towards Future" Scientific Forum for Young People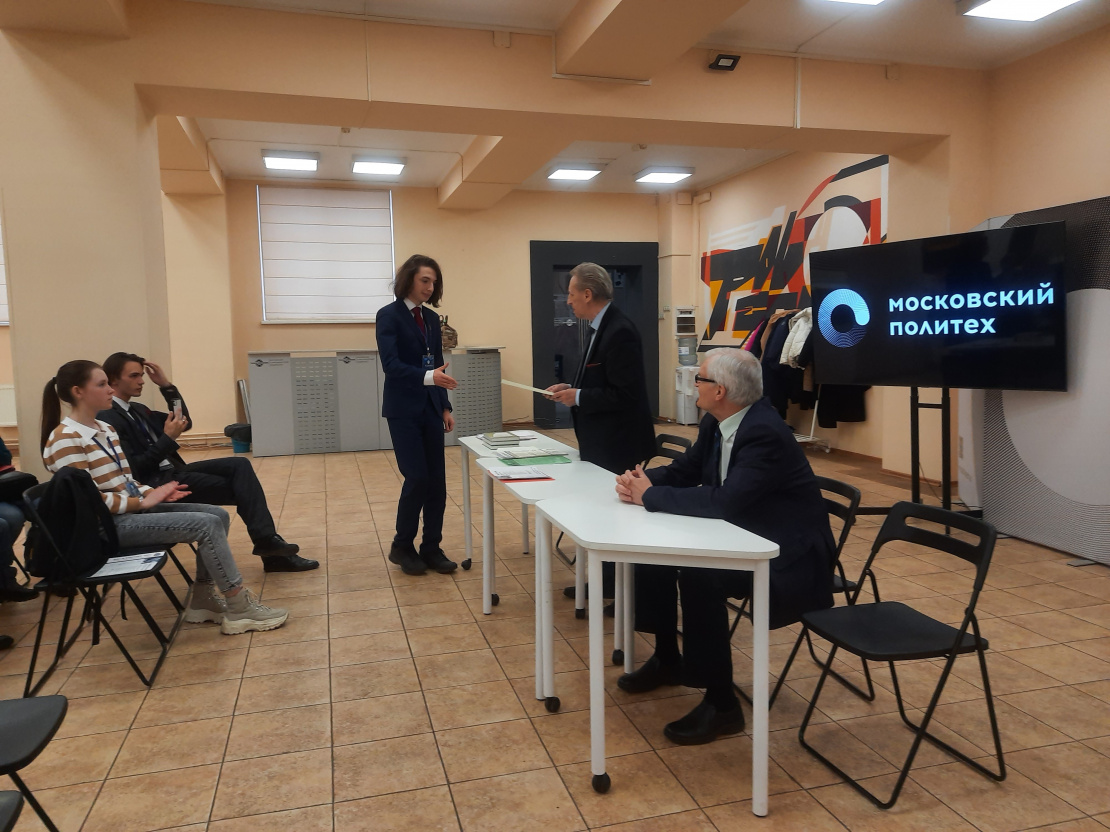 Moscow Poly held on of several sections of the "Step Towards Future" International Scientific Forum for Young People – "Mathematics and Its Application in Technological Production Processes and Cyber Security".
The "Step Towards Future" is the largest event of the Decade of Science and Technology in Russia. Here is a little bit of statics: in the forum, young people from 11 European, Asian, African countries, 65 Russian regions, 231 cities, 459 settlements participate. The forum was held by Bauman University and Russian Polytechnic Community, it was held on the base of 14 well-known scientific-research institutes and 13 leading Russian Universities.
Moscow Poly expert commission for the mathematical section was formed from the acting heade of "Mathematics" department Natalya Vasilieva, professor Vladislav Samokhin, assistant professor Ephim Kogan and others.
The experts have reviewed 30 projects – the projects have been submitted from Tadjikistan (Tursunzoda), Khanty-Mansiisk, Barnaul, Krasnodar, Murmansk, Yakutsk, Ekaterinburg, Samara, Bratsk and other cities. 18 reports by 20 authors have been presented in-person, among them were 2 and 3-year students, as well as school students.