Moscow Poly Held Meeting with Counsellor for Academic and Scientific Affairs at Embassy of Republic of Cuba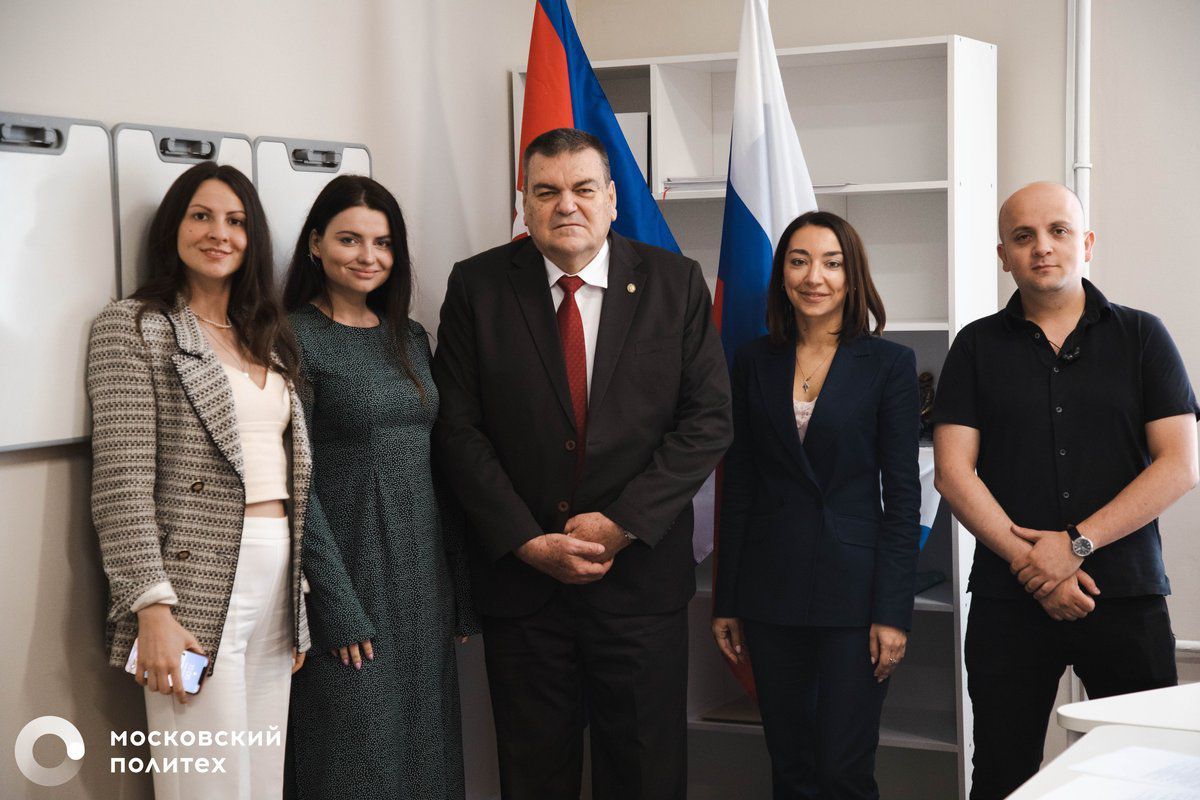 On 22 of June, Moscow Poly held a meeting for the Counsellor for Academic and Scientific Affairs at the Embassy of the Republic of Cuba to the Russian Federation, Gustavo Jose Cobreiro Suarez and Moscow Poly Cuban students.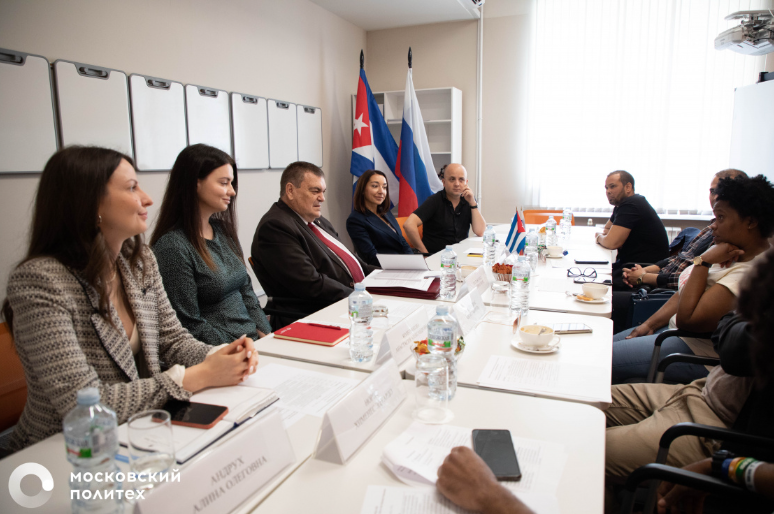 In the beginning, the Counsellor attended the meeting with the University administration was held where the issues regarding the academic cooperation between Russia and Cuba were discussed, as well as various scholarship programs and prospects for participation in the Engineering Architecture Convention that will be held by Havana University of Technology in November 2022.
At the negotiations, the University was represented by the Moscow Poly vice-president for international affairs, Yulia Davydova, the head of international integration and WFS department, Anastasia Kolesnikova and the head of the preparatory department, Alina Andrukh.
After the end of the official part of the event, the Counsellor met Moscow Poly Cuban students who shared their impressions on studying at the university and their academic performance. The acting head of the Transport faculty, head of Center for Engineering Development, Pablo Iturralde then held a tour around Moscow Poly engineering labs for the guest and students. The meeting ended with a photo session.