Moscow Poly Held Ceremonial March Commemorated to Victory Day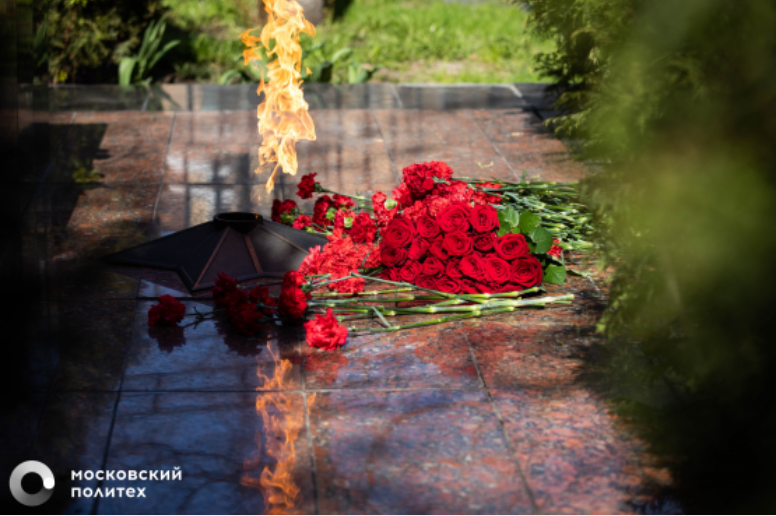 With the Victory Day approaching, Moscow Poly students and employees paid respect to those who died in the Great Patriotic War. Words of gratitude to the war veterans and were expressed at the ceremonial march near the main Moscow Poly building.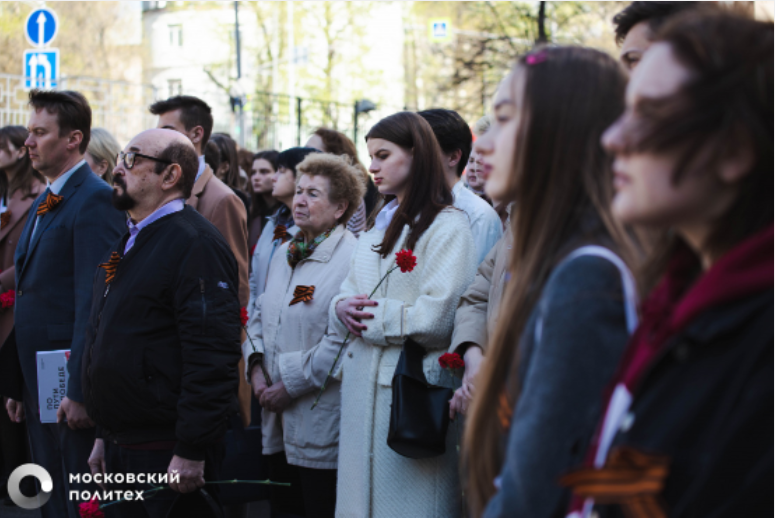 The first one to address those present was Moscow Poly president, Vladimir Miklushevskii:
"Now, we are 77 years apart from the Victory Day in the most blood-shedding war in history. Its memory is too important for the generations that now live in Russia and all over the world because , unfortunately, the history can change. I am happy that today, apart from veterans and employees, I can see many young people that came here following the call of their hearts. That secures a hope that upon growing up you will not let the things that took place in 40s in Europe repeat themselves. I wish all of you to have peaceful skies over your heads. Happy Victory Day!"
Procession participants took a moment of silence to pay respect to the memory of the millions who died in the Great Patriotic War. The numbers of losses over the 1418 days were voiced for Moscow Poly students and employees. According to current data, 25-27 million people in USSR died in war.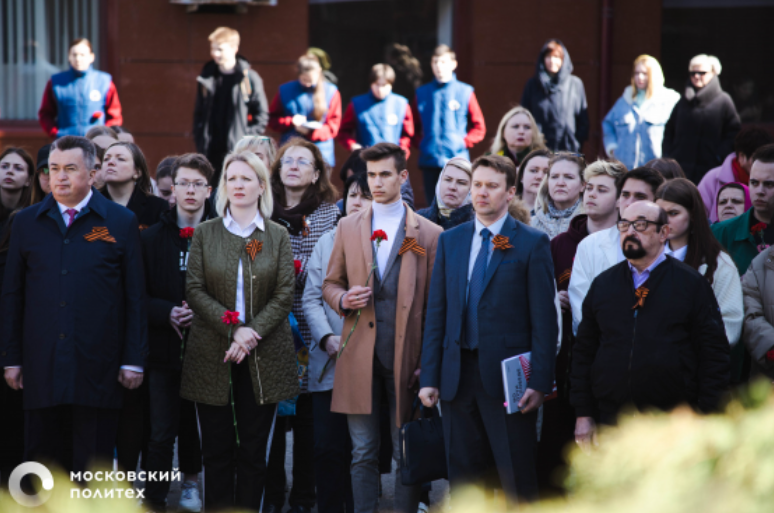 Faculty of chemical technology and biotechnology student, Daina Shapenko declared a "Remember!" poem by Robert Rozhdestvensky, whereas Engineering faculty 3-year student, Ekaterina Proskura performed "Cranes" composed by Yan Frenkel for a poem by Ramsul Gamzatov.
"Applied Informatcis" department professor Igor Koltunov that has been working at Moscow Poly for over 50 years has noted that the Victory Day is the most honored holiday in Russia and that it will always we celebrated.
Moscow Poly union president, Nikolay Nitkin, having in his turn congratulated the participants with the victory that gave the whole country freedom, told about the "On the Road to Victory" book. That work honors the memory of students who studied at Moscow Poly subdivisions.
"The book is a true history of veterans that were at war, rapparees and those who worked at the home fronts. It compiles the archive materials that will allow the current students familiarize themselves better with the history of those who participated in the Great Patriotic War – Moscow Poly veterans", - noted Nikolay Nitkin.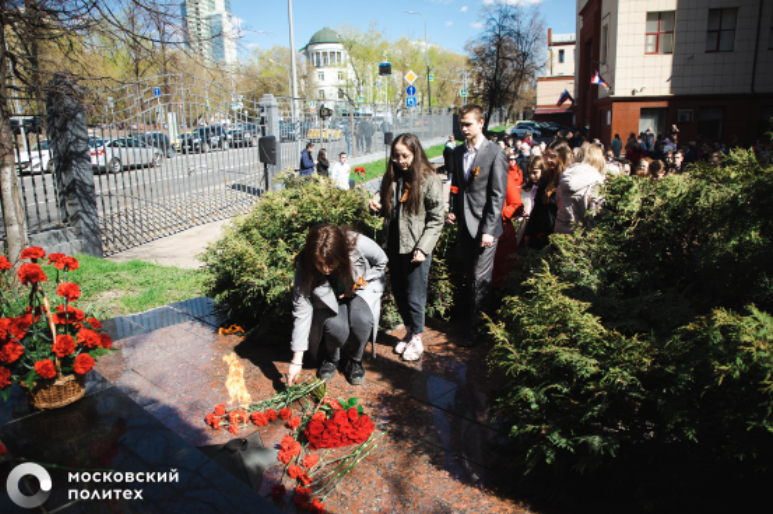 At the end of the Procession, the flowers were laid to the Memorial to Moscow Poly employees and students who did not return from war.