Moscow Poly Held an Award Ceremony for Winners of 'MediaStart'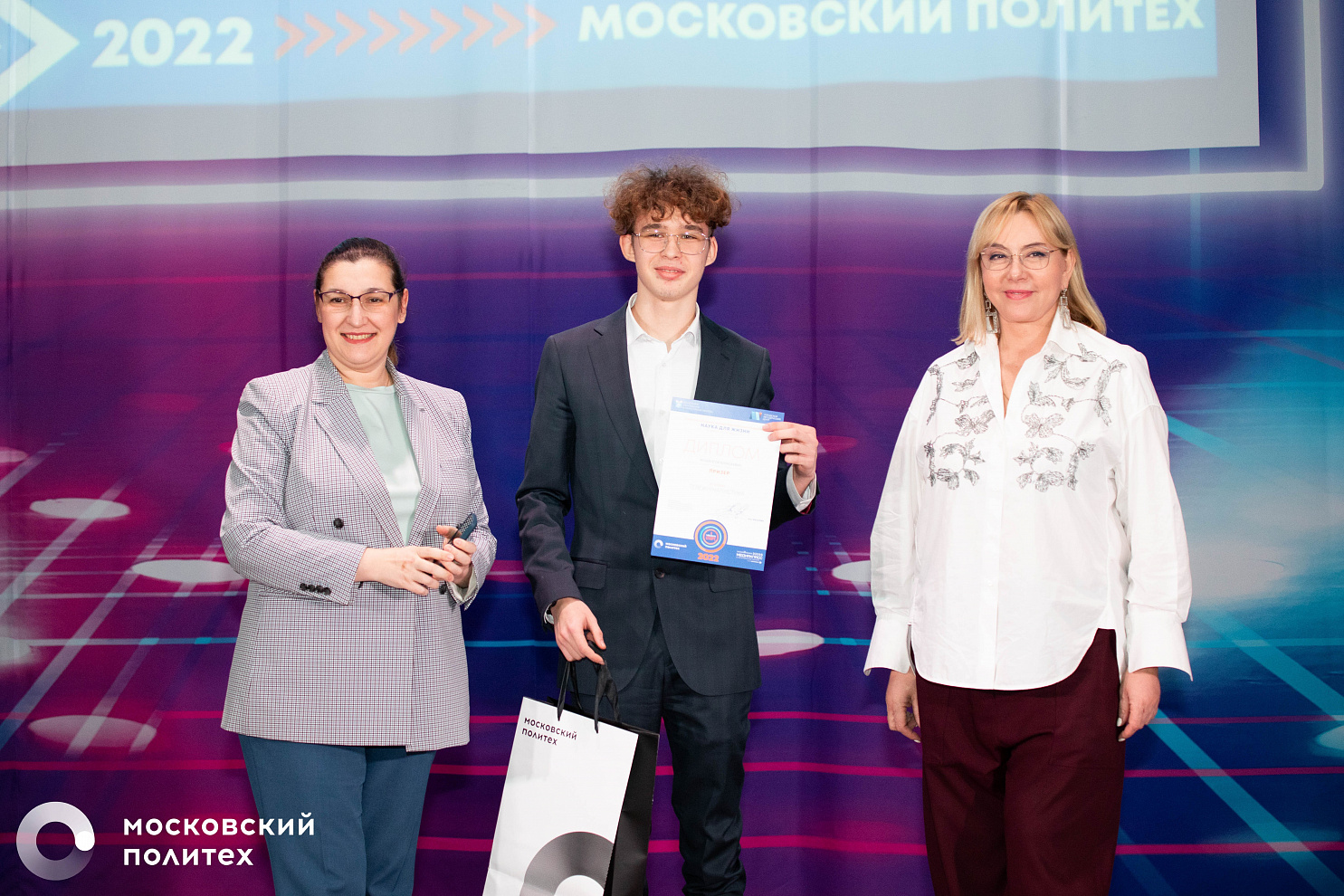 More than 200 participants of 'Science for Life'' city conference became prizewinners in the 'MediaStart' sphere. The ceremony where media class students of the capital were awarded took place at Moscow Poly on 22 April.
Moscow government representatives, as well as partner University representatives and public figures came to congratulate kids who have shown decent results in tele-, radio-, photo fields of media industry.
According to a famous TV host, Arina Sharapova, the organizing committee have done a tremendous job.
"Without doubts, we`re witnessing a unique event now that has never been in Russia before that. All participants are happy. Everybody who I asked 'Why do you need that?' answered unanimously: "to show that we can because we really can do a lot"". This 'I can, I want and I will' is probably the main behind-the-scenes moto of this bi project. I have myself been hosting a big educational media school. And in 'MediaStart', we have achieved a great symbiosis. I think that the students who attend media classes now will be able to baffle teachers because they will know more. And that is the biggest threat for the modern education in the sphere of modern journalism".
Arina Sharapova has noted that she "was happy to attend Moscow Poly because the University is legendary" and creates a kind but productive atmosphere that engulfed 'MediaStart'.
In her welcoming speech, Natalya Kiselyova, the deputy director of Moscow Department for Education and Science has pointed out that thanks media classes high school students will get a set of useful tools for the future.
"We hope that graduates will not only be able to personally handle the information but also explain to others how to distinguish between true information fr om false in video contents, audio, as well as in publications and social networks", - said Natalya Kiselyova.
Among winners there were 46 school students and 4 teachers. The 33 projects that were carried out received the highest points from 87 members of jury board. To win, participants had to go through a serious selection – more than 1200 7-11 year students from city schools participated in an online round. 787 of them passed to the in-person project presentation. In the course of the two days, 19 and 20 April, 8 sessions took place wh ere school students presented 537 projects.
According to Ekaterina Khokhlogorskaya, University creative director, 'Moscow Poly Moscow School Media class' project supervisor and one of the organizing committee members, participation in 'Nauka dlya Zhizni' [Science for Life] was a good chance to try oneself out in various spheres and decide on your vocation.
"MediaStart" is a new conference focus area that has sparked interest among creative students from school press-centers and media classes. They has to work hard to present their projects – use a set of useful skills and techniques, such as time management, ability to work in team and use their leadership qualities, as well as identify the target audience and stakeholders and demonstrate the skill of presentation before the experts".
It is not a coincidence that Moscow Poly has been chosen as a venue for 'MediaStart'. The University has been participating in pre-professional education events held by the Moscow department for education and science. In 2021, the University has partnered with "Media class", the University teachers hold lectures, workshops, and tours to enterprises, including industrial partners, for school students.
According to Ekaterina Khokhlogorskaya, this way, at the events similar to 'MediaStart', Moscow Poly looks for the best enrollees and school students that are oriented for project and research activity.
"Our University is a recognized flagship of project activity in Russia. The students themselves are also interested to visit the University that is ready to consider their initiative project and bring to the state when it can give some results. I have studies the topics announced at our forum and I can say that there are quite interesting ones. We are planning to contact students and offer them working on their projects at our University. Moscow Poly is ready to become a mediator between school students and industry by means of projects. And we already have successful examples of such cooperation".