Moscow Poly Foreign Students on a Trip to Istra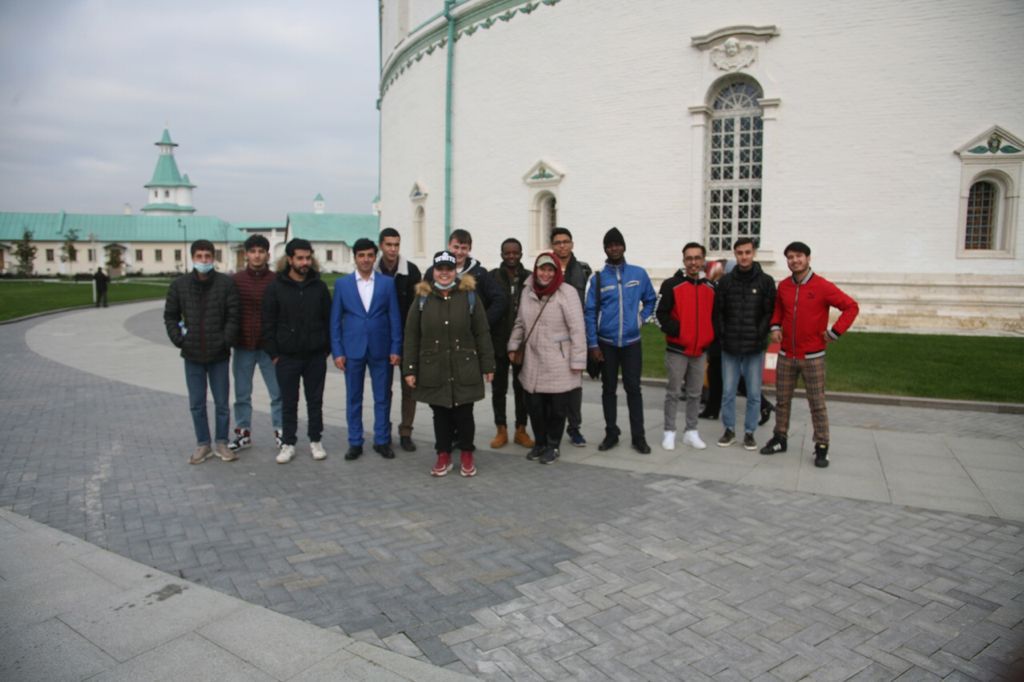 Moscow Poly foreign students from Benin, Turkmenistan, Congo, Chad, Ecuador, Uzbekistan and Afghanistan went on a trip to the State Museum of History and Art "New Jerusalem" – the biggest museum of Moscow Oblast, visited the open space of the museum complex and also got to know the architecture and history of New Jerusalem Monastery.
New Jerusalem Monastery for men is one of the most significant and well-known in Moscow Oblast. It is a truly unique place with its own conception and incarnation, created by famous architects of different eras. The Monastery represents the location of two main Jerusalem holy places: The Resurrection Monastery represents the Church of the Holy Sepulchre with aisles, and the underground church of Konstantin and Helen represents the Holy Land cave church. The local topography bears the biblical names: Mount Thabor, Hermon, Sinai, river Jordan and Gethsemene.
State Museum of History and Art "New Jerusalem" is located in 300 meters from New Jerusalem Monastery. It occupies an unusual modern building, built in "green architecture stylistics", which contains more than 10000 square meters of exhibition area. Here you can see unique historic exhibit items in a modern space, equipped with multimedia technologies.
Our students also walked around picturesque Istra city, visited the monastery canteen and tasted national Russian dishes and drinks.
The tour was organized by the Directorate for International Integration and Work with Foreign Students of Moscow Poly with the help of Economics and Management faculty and the Trade Union Organization of Moscow Poly. The aim of the trip was to attract foreign youth to joint humanitarian activities, which will boost the formation of objective image of the Russian culture, people and way of life in our foreign students.