Moscow Poly Flag Set on Elbrus
In August, Moscow Poly employees conquered Elbrus and set the University flag on the West peak, and the University trade union flag on the East peak. The expedition to the Mountain took place under the "Conquer Your Peak with Trade Union" campaign.
Thanks to the trade union that held the event, five Moscow Poly employees – Diana Alieva, Marianna Alpatova, Maria Konovalova, Elena Krutina and Ivan Petukhov ascended the peaks enlisted among the highest summits in the world called "Seven Summits".
Before setting off to the mountain, Moscow Poly employees underwent 6-day-long training.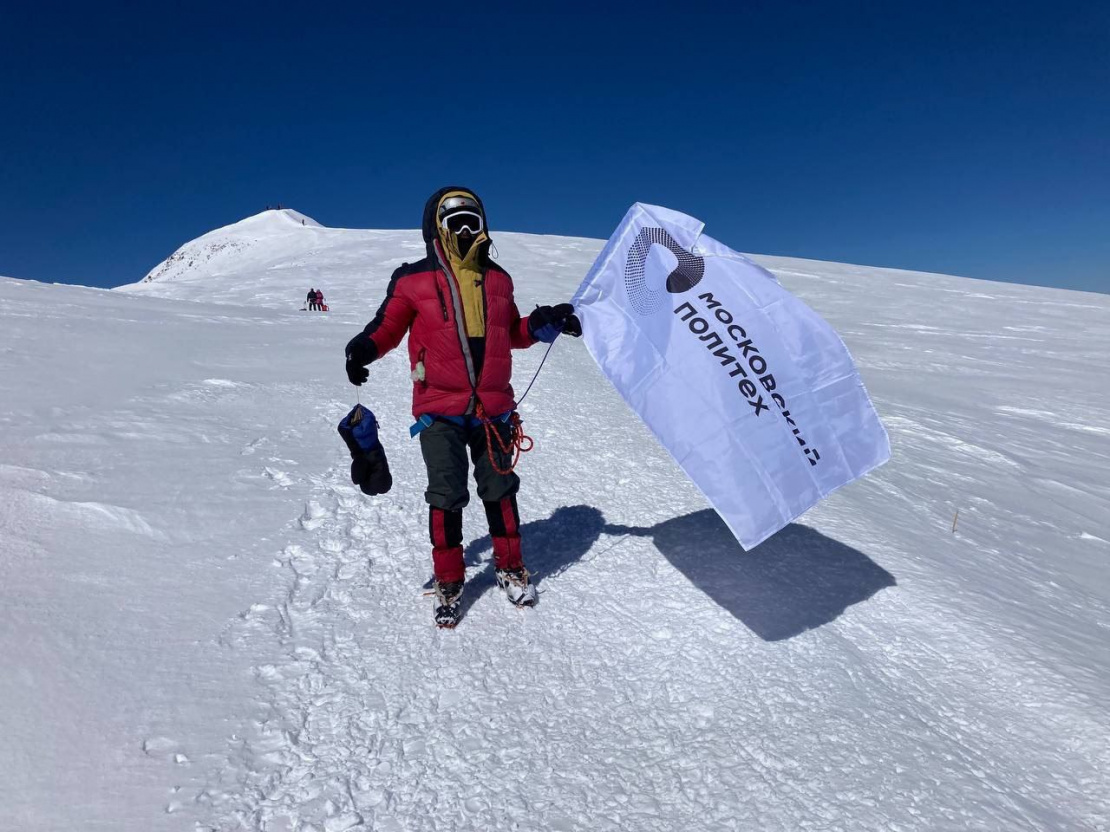 "We`ve learnt to use safety harnesses, walk along the railings, use ice picks in different position when falling. Again, watched clouds floating by below – these are the unforgettable feelings. We climbed the Mountain in the night. 3 layers of clothes, equipment. Some snacks and thermos in the backpack. Hiking boots and ski crampons on your feet. Holding ice picks and trekking poles. The ascending itself took 12-14 hours", - shared the head of the project, assistant professor at "Pressure Material Processing and Additive Technologies" Elena Krutina.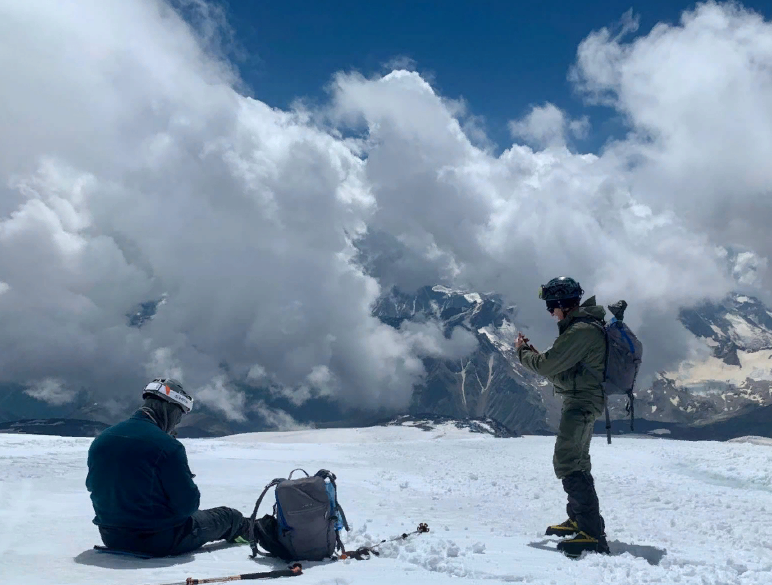 The team reached the peak on the International Alpinism Day (8 August). Moscow Poly flag has been set on the Western summit (5,642m) by Moscow Poly Center for Engineering Development Ivan Petukhov.