Moscow Poly Excellent Students and Activist Received Diplomas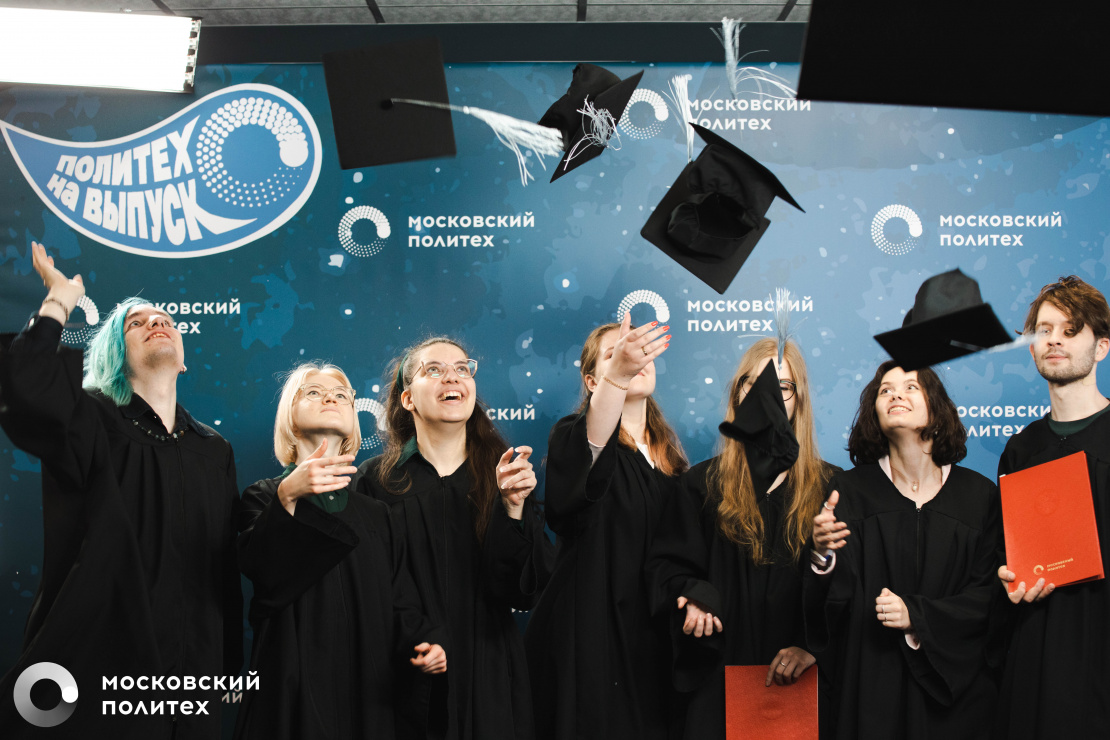 The serious of graduation ceremonies at Moscow Poly started with ceremony honoring the students – recipients of diplomas with honors (red diplomas). On 19 July, the graduation documents, as well as the earned honors were given to the students who have excelled in their studies, science, social and cultural-creative activities. The diplomas were rewarded by Moscow Poly president, Vladimir Miklushevskii.
The head of the University greeted students and pointed out that it was his first graduation during the 4 years of work at the University.
"I know personally many of you, we`re united by many interesting events and inspiring stories that we`ll remember for a long time. Today is both a happy and a sad day for all of us because the fruitful time of being in one team, Moscow Poly family has come to an end. There is an entertaining life ahead of you that will have its surprises, obstacles and ofcourse, happy moments but your thoughts will often come back to these years that you have spent at the University engaging in volunteering activities, performing at stage for the first time, or achieving something in sports and many other. Moscow Poly students are truly the most bright and talented ones. I wish you luck and continue pursuing your way just as brightly", - addressed the graduates Vladimir Miklushevskii to those present.
The president rewarded an appreciation letter for significant contribution to developing the sphere of education and conscientious work to Viktoria Chaplygina, Faculty of Urban Studies and Urban Economy graduate, activist at Moscow Poly Volunteering Center. The student has been asked to the stage twice, she was also rewarded a merit badge of the best Moscow Poly student. Merit badges were also rewarded to other 2022 students.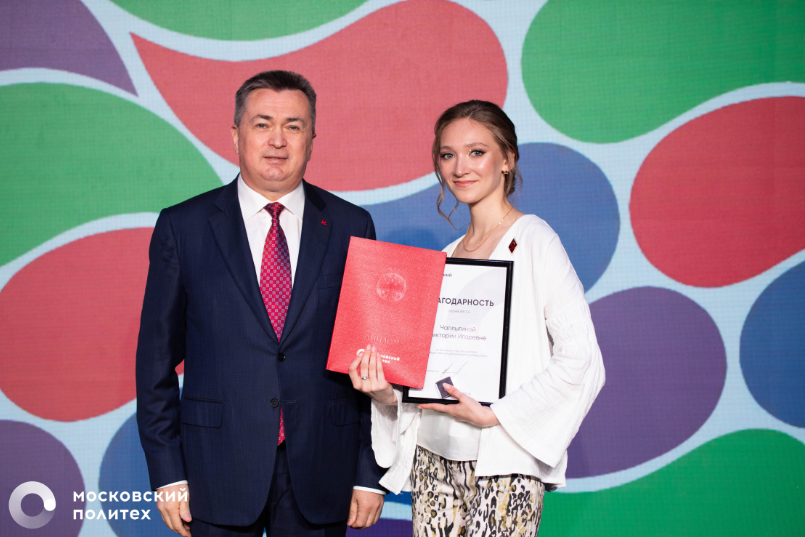 Those who excelled at their studies received diplomas from the vice-president for academic affairs, Guzel Sharipzyanova. The acting vice-president for scientific research and elaborations, Anton Nalivaiko, thanked the graduated for their academic achievements. Those who stood out in the extracurricular sphere received diplomas from the vice-president for student activities and social work, Olga Chernykh. The president of the University trade union, Nikolay Nitkin, rewarded the students-activists with the appreciation letters from 'Union of Education Workers' Moscow organization.
As tradition dictates, Moscow Poly students sang the anthem of the University (composition O.Mikhailov, lyrics E.Novikova). The festive program was on Moscow Poly creative communities who prepared songs and theatre performances. All graduates – alone or with friends that came to congratulate them, had an opportunity to take memorable photos at the photo zone.
The series of graduation ceremonies will last until 23 July.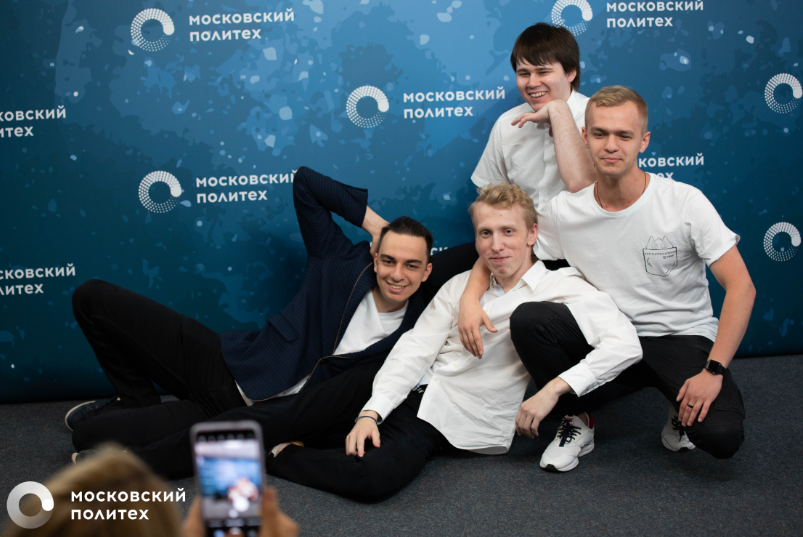 For reference: 1,900 students – bachelor, specialist and master students - graduated Moscow Poly this year. Among them 500 students who received diploma with honors (red diplomas).