Moscow Poly Dorms Accept Applications for High Comfort Rooms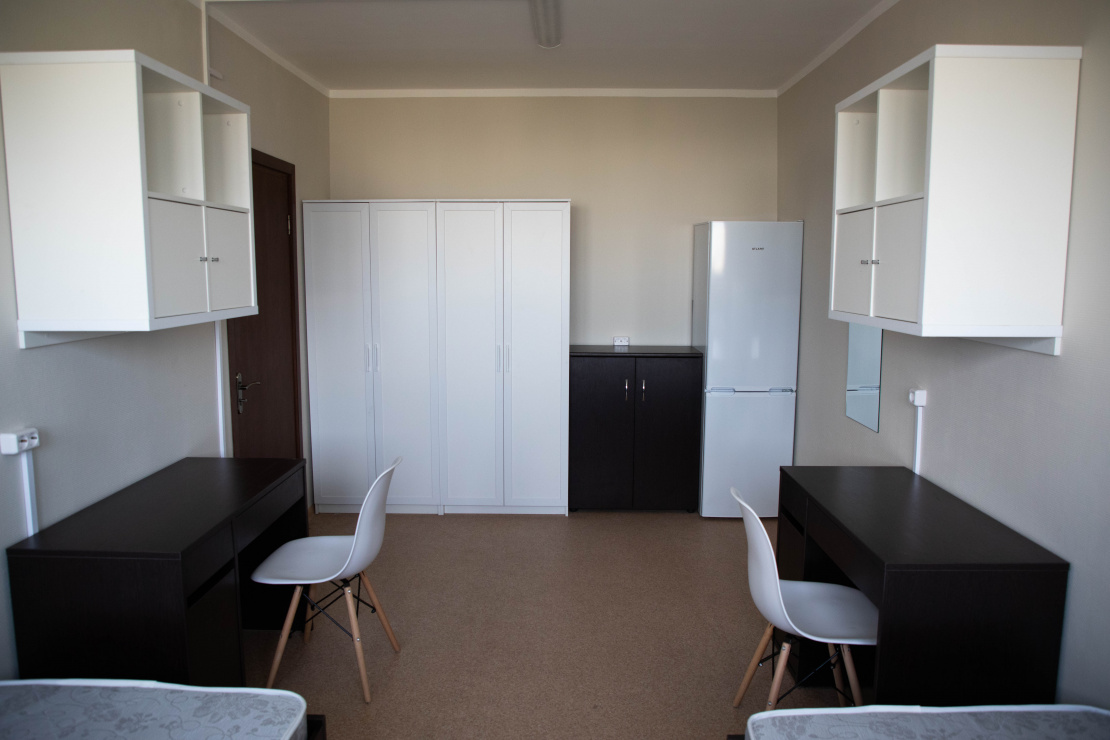 Moscow Poly intramural students can now apply for accommodation in high-comfort rooms. The applications are accepted online in student accounts until 21 March 23:59.
High-comfort rooms are located in dormitory №1 (Malaya Semyonovskaya str., 12, 4th floor) and dormitory №5 Mikhalkovskaya str. 7, b. 3, 9th floor).
The accommodation fee varies depending on the room comfort level.
1 room unit (alone in unit): 8 500 ₽/ month
2 room unit (alone in room): 7 000 ₽/ month
2 room unit (2 persons in room): 5 000 ₽/ month
Every room is equipped with a fridge, mirror, wardrobe and a furniture set for every resident: bed, table, chair, hanging cabinets and a wardrobe.
How to apply?
Log in to your student account and click "Apply for high-comfort room".
Fill in the form, choose the dormitory, accommodation type, fill in the additional info if necessary.
If any, attach diplomas or other documents confirming social, scientific, creative or sport achievements.
Upon any technical troubles feel free to contact our tech support (don`t forget to describe the problem in detail and add a screenshot): +7 (495) 223-05-23 (ext.1111); or WhatsApp: +7 (985) 770-21-96; or e-mail: help@mospolytech.ru.
Applications of students having academic backlog as of 15 March 2022 will not be considered.
The elegibility decisions are made by the university housing committee based on the GPA and the results of the last session, as well as interuniversity achievements (social, scientific, sports and creative achievements).
Still have questions related to application and living conditions? Contact our university campus: +7 (495) 223-05-23 (ext. 1283, 1284), or write to e-mail: campus@mospolytech.ru.