Moscow Poly Delegation Meet Indian Technical Universities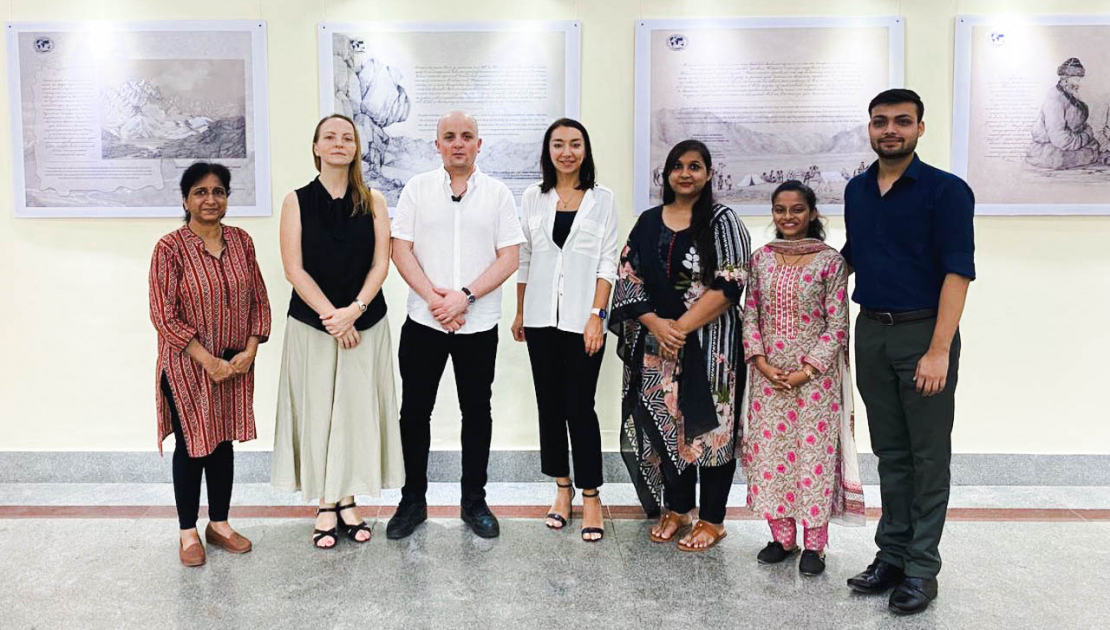 Moscow Poly delegation held a meeting with the representatives of Indian Educational Institutions within the framework of a promotion campaign aimed at promoting Russian Education in this country.
The vice-president for international affairs, Davydova Yulia, and dean of the transport faculty, Pablo Emilio Iturralde, represented Moscow Poly at the meeting.
University delegation has held working sessions with representatives of the two Indian technical Universities. Thus, Moscow Poly employees has visited Indian Technological University and held a meeting with Russian House representatives in New Delhi.
Whereas in Mumbai, our delegation has presented the educational programs offered to the Indian students, answered questions as to the necessary level of Russian, educational and living conditions at the university dormitories.
Agenda also included the issue of transport development and its impact on the environment. The participants of the meeting has discussed cooperation in the field of engineering and science within the "Availabale Electrocars" strategic project implemented by Moscow Poly. The partied have agreed on establishing shared projects that will engage specialists from both Russia and India.
Moscow Poly racing teams have sparked a huge interest on the hosting side since practical education is highly demanded in India.
In addition to that, the director of the Russian House, Elena Remizova, invited Moscow Poly to take part in scientific cultural events that they hold. The parties have agreed to keep in touch.