Moscow Poly Congolese Students About Russia, Studies: ""I was so impressed by Russian Lifestyle that I wrote a Book"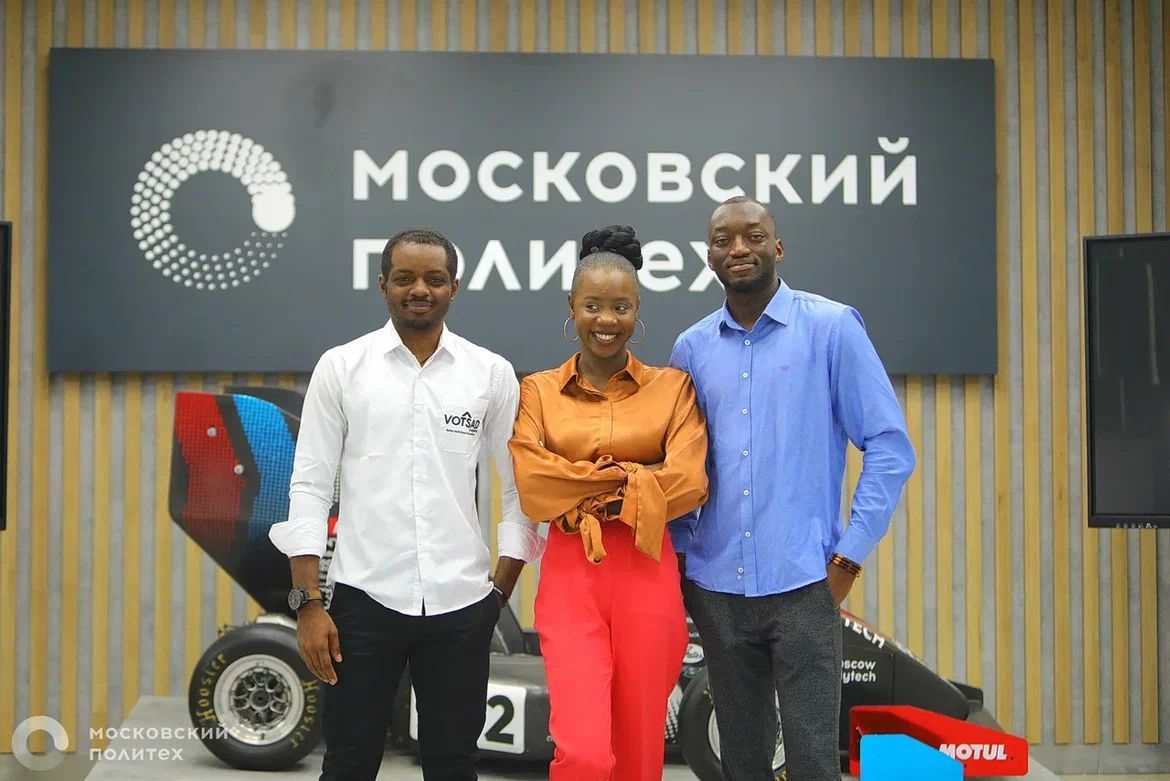 Graduating with a diploma of honors is not an easy task at all, but studying in English undoubtedly requires great effort! But our Congolese students studying the chemical technology and biotechnology have managed to do that! We talked to Leme Sussa Viktuar Madeline, Ndami Tusse Ienga and Maombi Iv Murabazi, who shared their stories about living in Russia and studying the Moscow Poly.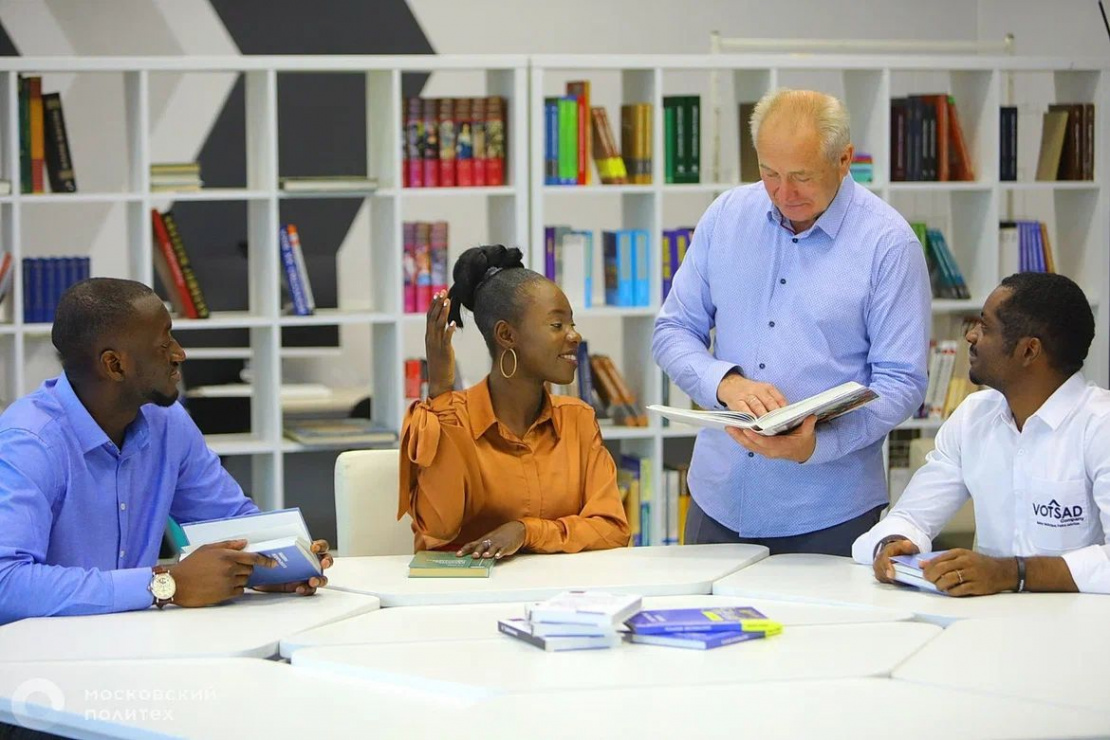 Viktuar, you came from Congo, how was such a beautiful and young lady afraid to leave her home country and go the far-away Russia?
Viktuar: I had a dream. I have been mesmerized by the Russian culture from childhood and of course its history. So, I applied for a quota, successfully passed the exam and chose Moscow Poly!
Guys, you came from DR Congo, how did you decide to study in Russia?
Iv: I was told that in Russia you can get a quality education.
Tusse: I read a lot about Russia but I was most impressed by the book "Russian Heroes". Russian culture, history – all of that sparked a big interest. I wanted to study in Russia. That`s why I participated in the national contest, was chosen as one of the best school students in my home country, then passed the exams to study in Russia and chose Moscow Polytechnic University, which I`m very happy for.
Did you already have friends here? Did someone recommend Russia as a place of studies?
Viktuar: No, I had no one here but my uncle graduated a Russian university, came back to Congo and thaks to the education he received here he became a great economist. Because of that, it was important for me to get a degree that would be acknowledge anywhere.
You certainly did it! It`s been 5 years since you came to Russia, the country so different from Congo and DR Congo. To you, what is the most memorable thing?
Iv: Definitely the weather! The winter is so beautiful here! It`s really cold outside but I got used to it fast. If you dress properly you`ll be comfortable outside and as for the inside, it`s always warm inside.
Tusse: And I really like parks here. Especially VDNKHa, it`s very beautiful, there is a Museum of Cosmonautics nearby, really interesting! For me, it`s convenient to go there since it`s really close to my dormitory.
Yes, our dormitories are scattered around great locations. What about Russian? Could you already speak Russian when you first came here?
Iv: No, I can still remember when I just arrived from DR Congo I couldn`t speak Russian at all.
Tusse: Neither did I. Iv and I met just before we left for Russia. We didn`t speak the language and at first it was difficult but we managed.
Russian is not an easy language. But you speak perfectly fine now, how did you do it?
Iv: In the beginning it was truly hard. But at the University, they organize the studies so that in the course of the first year we take an intensive Russian course, only a year later do we go on to study the actual field area.
Tusse: Other guys, too, helped us a lot during studies. Our groupmates and roommates were always ready to tip you off and help.
Viktuar: And teachers were always very attentive to us.
Considering that you perfectly speak Russian now and have brilliant academic records, could you advise on how to do as good as you?
Iv: The most important thing, as I see it, is to make the process interesting! In Moscow, there are constantly some conferences and contests held for students.
Viktuar: That`s for sure! I participated in a recital contest n.a. A.S.Pushkin with a poem "Winter Morning", and also won in the contest for the best essay about Russian historical events.
Tusse: And Iv and I undertook different internship programs during our studies. We undertook an internship program at the "Kinshasa Plastik" factory in DR Congo. There, we monitored the manufacturing processes. Me, in addition, I`m into 3D modelling so I took up some projects from an international company.
A really eventful and engaging educational process indeed! But staying in Russia surely wasn`t only limited to it, was it?
Iv:Russia is a very interesting country, it`s big and diverse! Apart from Moscow, I also visited St. Petersburg and Kazan. All cities are really beautiful and different. I`m just generally so impressed with the Russian lifestyle so I wrote a book - "A l'aube de la vie", which translated from French as "At the Dawn of Life".
Tusse:I really liked "Interfest" that is organized by the University. You can try national cuisine from different countries, we also prepared creative performances and learnt a little more about other students` cultures, and were given a chance to share our own culture.
Viktuar: Moscow Poly "Interfest" is one of the most bright memories for me, too! I remember how we cooked our national dish – Saka-Saka, everybody really liked it!
The University indeed holds similar events quite often thanks to our international students. Today, there are students from 66 countries studying at the University.
The example demonstrated by Moscow Poly international students and their motivation cannot leave you indifferent. They`re excellent students who participate in various conference, somehow find time for work, win contests, be fluent in several languages and even write books!
This year, over 30 international students are expected to receive diplomas with honors.
We wholeheartedly wish you, dear friends, great success. Let your boldest plans come true, and Moscow Poly will always support you at that!