Young Scientists from Moscow Poly Presented University at Student Scientific Societies Meeting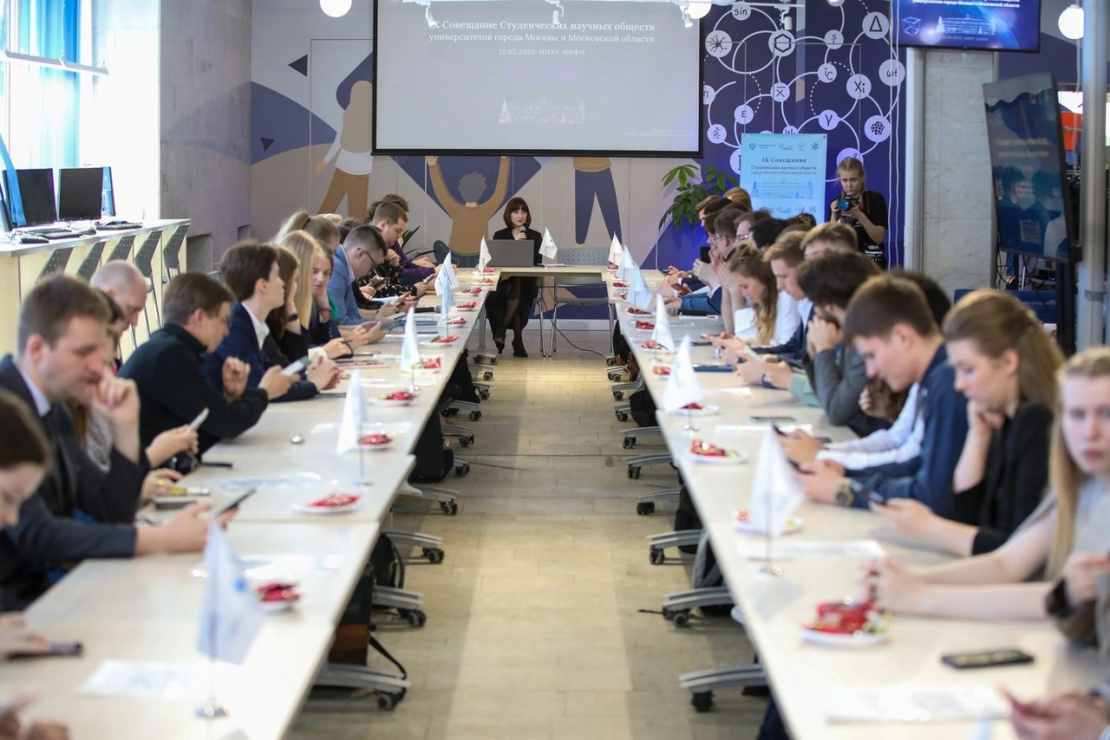 The chairman of the Moscow Poly Student Scientific Society (SSN) Alexander Glynin,, and his deputies Yana Grant and Sergey Galichenko took part in the IX Meeting of the Student Scientific Societies of Moscow and Moscow region Universities.
The participants of meeting summarized the results of the competition for the provision of grants to universities, namely the grants from the federal budget for the implementation of measures aimed at supporting SSN. The results of the competition were announced by the leading advisor of the department for work with young scientists of the Ministry of Science and Higher Education of the Russian Federation Anna Ponarskaia.
There was also a round table and panel discussion – "Why do we need Student Scientific Societies?". The participants discussed the key development goals of SSNs, issues of involving the talented youth in research and project activities, as well as the cooperation development trajectory of the university Scientific Students Unions.
"Among the most important tasks of the SSN is forming scientific culture at Universities and support of young scientists who acquire the skills of communication with their colleagues, integrate into the scientific community, learn to work in a team and stand up for their opinion", – noted by experts during the Meeting.