Master Students and Post-Graduates from Stroganov Academy Visited Moscow Poly New Exhibition Space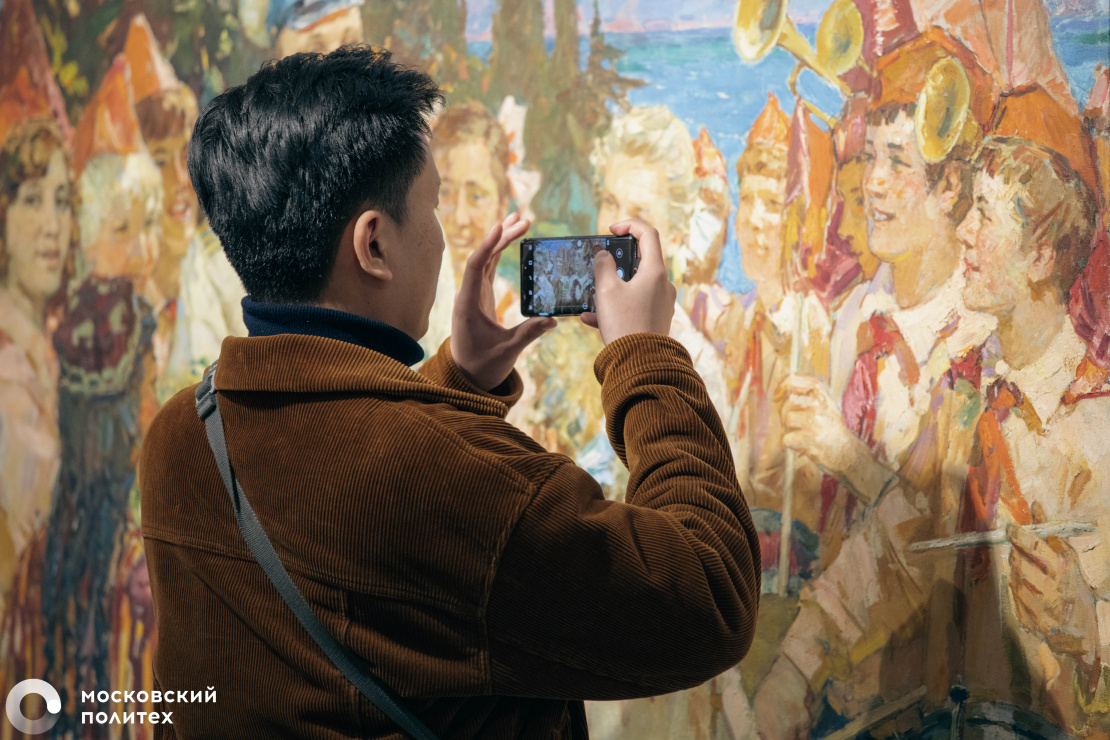 On December 7th, master students and post-graduates form S.G. Stroganov Russian State University of Industrial Arts paid a visit to the 'Art Poly ', a venue for cultural programs and modern exhibition technologies established at Moscow Poly. Gallerist and art expert Valentin Ryabov held for the guests an open lecture about the importance of social realism period for the history of Russian art.
"Art Poly" will be interesting for other field-specific universities. The future fine art experts fr om Stroganov Academy learnt about the atmosphere and peculiarities of work that artists of that period did. Such a cultural venue will add up to and enrich the academic curriculum at the technical university, too , as by expanding their cultural horizons the future engineers will be able to form their thinking based on the ideas that I hope they`ll be inspired by looking at these paintings", – Valentin Ryabov notes.
Arts history and humanitarian science department lecturer at Stroganov academy Irina Muklushevskaya says that "Art Poly" focuses on engaging students into the art and spark their interest in this sphere. For that, there are exhibitions held called to inspire young people to create and promote their works.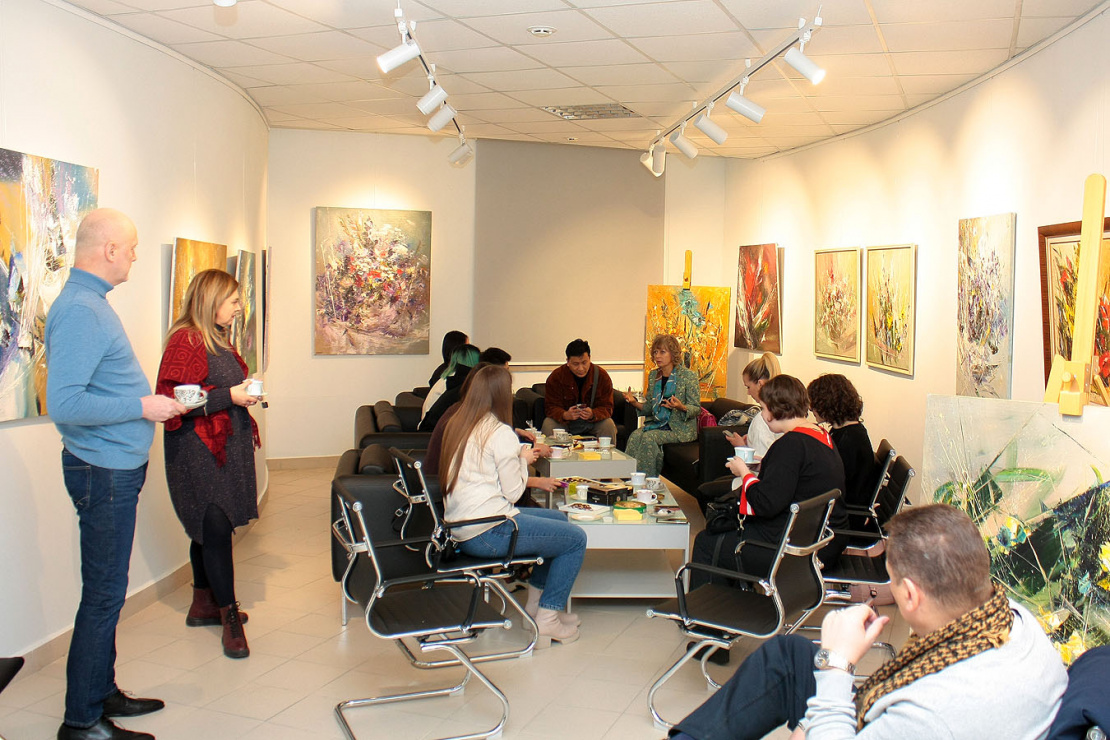 "Many think that art expert is a stiff person who writes with their dip pen nights long and is stuck at the period they`re researching. But the modern art expert is an active person who can go as biennale and social project supervisor and work with industrial partners. They can hold plain airs, exhibition, educational programs for these very exhibitions. So the curriculums for our students include many disciplines related to art business, marketing, gallery and museum business. We are grateful to "Art Poly" that invited us today after launching this epic project", – Irina Miklushevskaya noted.
She also added that education has always been interrelated with building an all-round persona and that establishing an area at Moscow Poly where anyone can turn their creative ideas into reality will be beneficial for both universities.
"In my research work I write about the Chinese and Russian photography, my work also related to modern art. At the lecture at "Art Poly" I had an opportunity to feel the rhythm and style of that period in USSR", – summed up Xiu Jin Zhu who is a post-graduate at Stroganov academy.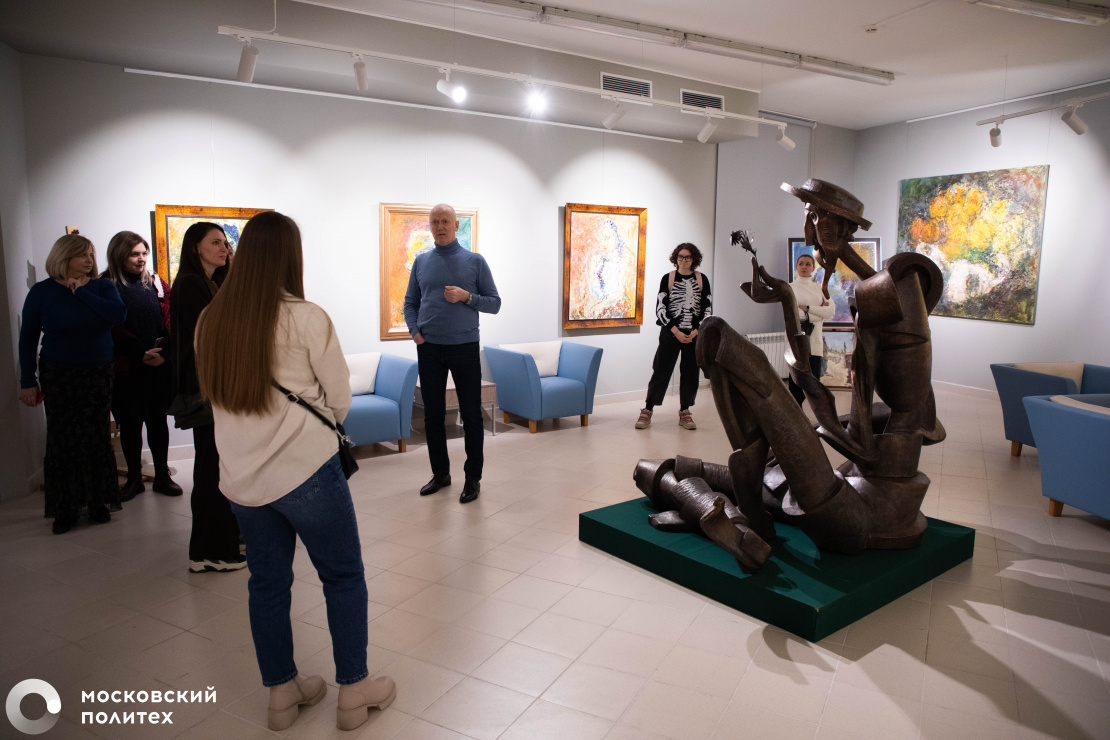 "Art Poly", the new exhibition venue for cultural programs and modern exhibition technologies was established at Moscow Poly on December 24th. Several exhibition, lecture and media halls where located at an area of 2,000 m2 wh ere creative young people under the "art laboratories" project would demonstrate their creations, share and acquire experience in the form of various arts.
For reference: Social realism is a creative method in literature, cinematography, architecture, theater and pictorial art of the XXth century. It was widely-used in the USSR art and social countries – Bolivia, Venezuela, Vietnam and other. The concept of the method was about demonstrating general optimism and idealization of communism.