Kyrgyz Students Got Acquainted With Moscow Poly
The representatives of Moscow Poly took part in the exhibition of Russian universities «Education in Russia - 2023-2024». The exposition was held in several cities of Kyrgyzstan. Vice-President for International Affairs Yulia Davydova and head of preparatory department Alina Andrukh represented Moscow Poly in Bishkek, the capital of Kyrgyzstan, and visited schools in Kant and Tokmak.




At the exhibition, employees of Moscow Poly told visitors about educational opportunities and extracurricular activities of the university.

More than 1600 international students from 64 foreign countries study at Moscow Poly. There are more than 60 children came from the Kyrgyz Republic among them, including those who have known about the university thanks to presentations at international exhibitions like this. It should be noted that applicants and their parents show a stable interest in our university and educational programs», - said Yulia Davydova.

Moscow Poly representatives also visited schools in Kant and Tokmak. They say, students of schools expressed their desire to study in Russian universities, and in particular in Moscow Poly, emphasizing the positive experience of their relatives and friends.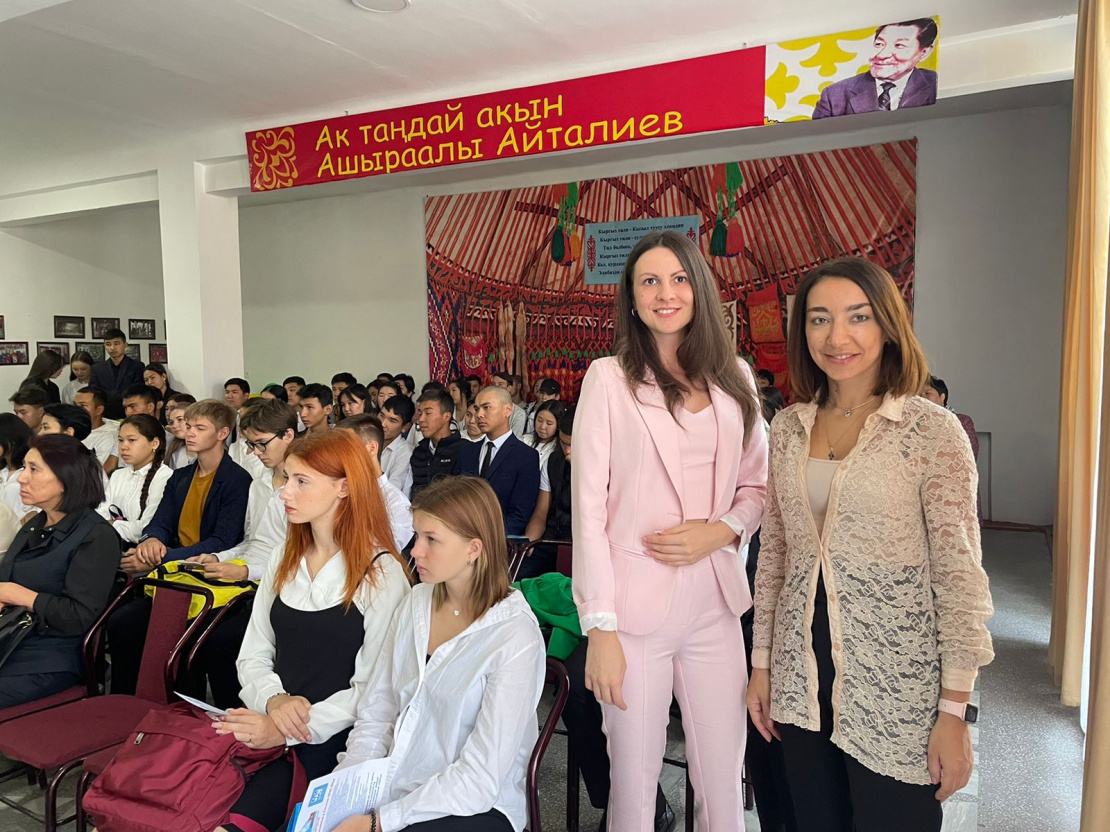 Reference: Exhibition «Education in Russia - 2023-2024» is organized by Russian House in Bishkek with the support of the Ministry of Education and Science of Kyrgyzstan and the Russian-Kyrgyz consortium of technical universities.