Moscow Poly Student Shared Impressions on Internship at Incheon National University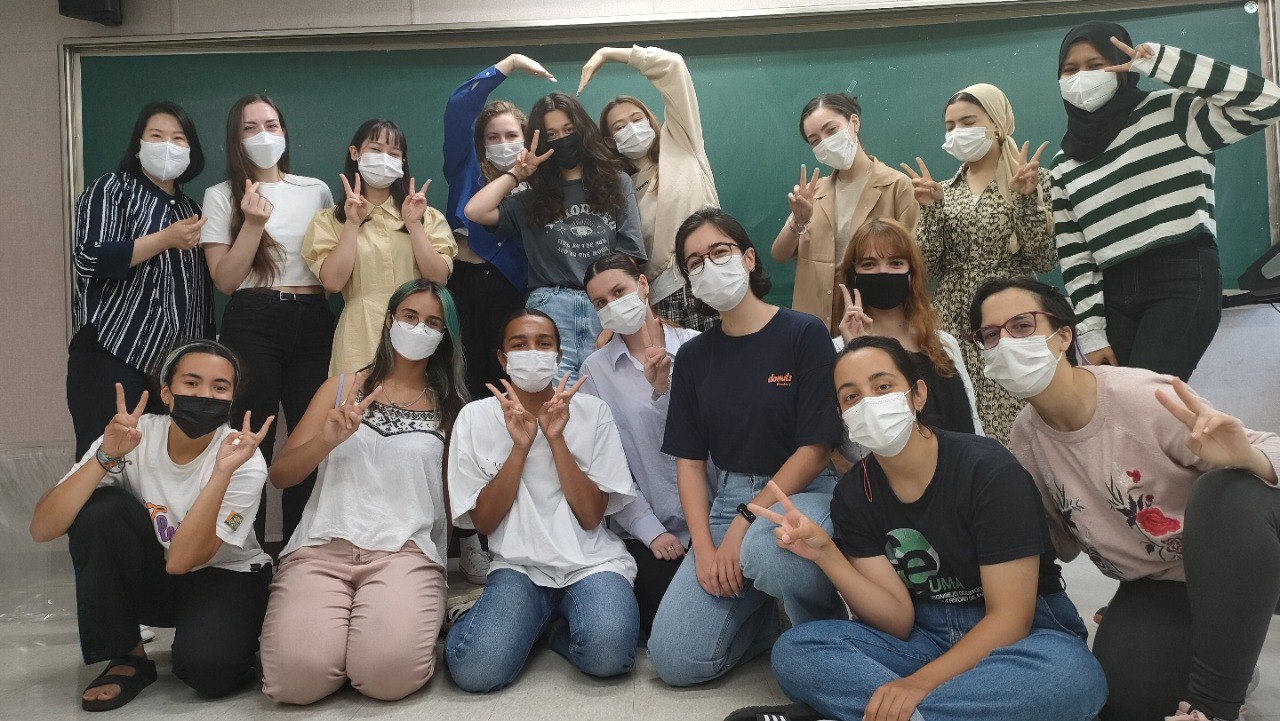 Moscow Poly student Ermolaeva Victoria had an internship at Incheon National University in South Korea in the period between March to July 2022.
Victoria shared her experience and emotions with us:
"Hello, my name is Victoria. I study multimedia design at Moscow Poly. I`ve been dreaming about studying abroad my whole life and Moscow Poly gave me this opportunity. During the spring term (March – June 2022) I studied at Incheon National University under the student exchange program. For me, it`s only positive emotions that are left afterwards. I really liked the system of choosing disciplines that allows you to choose classes and lectures provided by any faculty and make your own schedule. I was also very pleased by the professionalism of teachers who perfectly spoke English. I had 4 classes in total: Intermediate English level (held by professor from London), Korean Language 2 Level (in English), Media Design (in English), Basic Product Design (in Korean). The contents of each discipline has been known right away, that made it much easier to choose and that made the educational process consistent.
Both the educational process and residing were comfortable. I lived in the building that had everything –from a canteen to a free gym to 24/7 convenience shop.
I`d like to note that the University is perfectly equipped: there is a big library, access to internet on the University premises, self-study rooms in every building, computer for free use and much more.
Over that period, I have acquired priceless experience and knowledge, upgraded my skills and made many new friends!
I`d like to express my gratitude to the INU international office and especially the President who have supported me and all Russian students under the current situation on international arena".
We would like to thank Victoria for deliberate studies and successful completion of internship!