Head of Russian House in Mumbai Visited Moscow Poly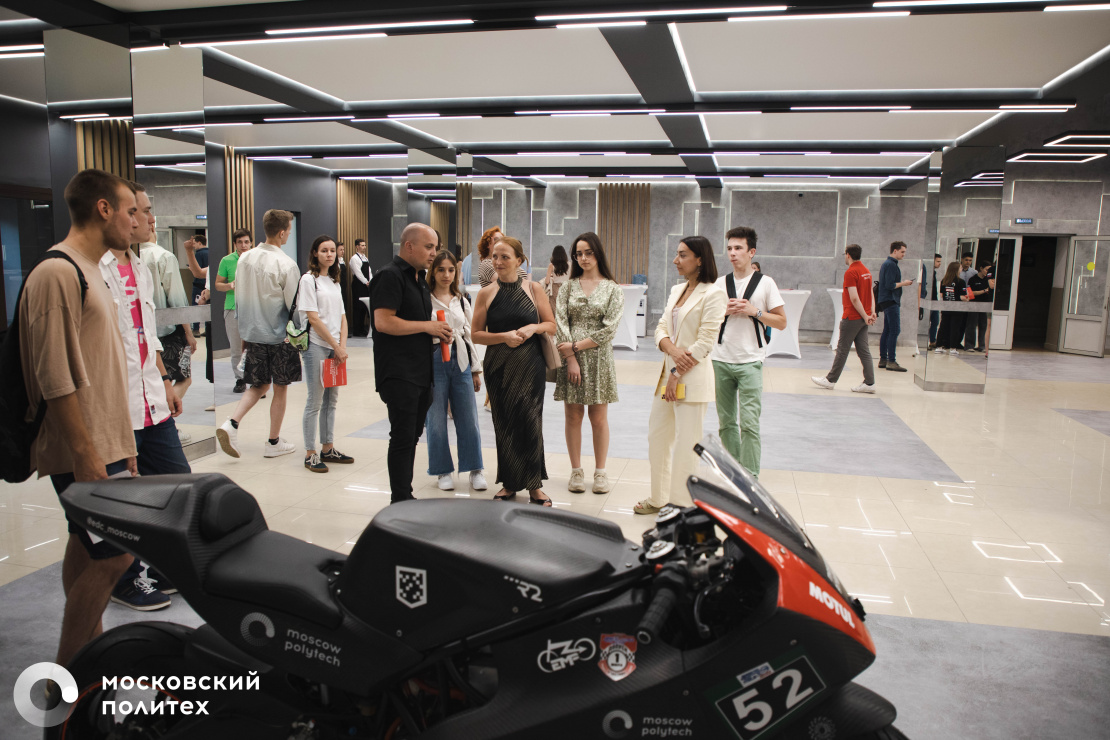 Elena Remizova, vice-consul at the Russian Consulate in Mumbai, the head of the Russian House in Mumbai visited Moscow Poly. Elena talked to Moscow Poly vice-president for international affairs Yulia Davydova, visited the AES Opend Day event and was introduced to the Moscow Poly students` and employees` elaborations at the Center for Engineering Development.
Moscow Poly preparatory department Indian students were also invited to meet Elena. The students shared their impressions about the studies at the University and their career plans for the future. The delegated emphasized that Indian student value practical education, that`s why they eagerly choose Moscow Poly.
Yulia Davydova and Elena Remizova discussed the prospects for participating in shared projects dedicated to learning the Russian language and culture, as well as the possibilities for cooperation with the Indian Universities.
It`s worth mentioning that Moscow Poly has been actively cooperating with the Russian House in Mumbai. In 2022 alone our delegation has held a meeting with the representatives of two technical Indian universities, took part in the Day of Slavic writing and culture. Also, the University has held an open lesson for the Indian students to honor A.S. Pushkin under assistance of the [Russian] House.