Hackathon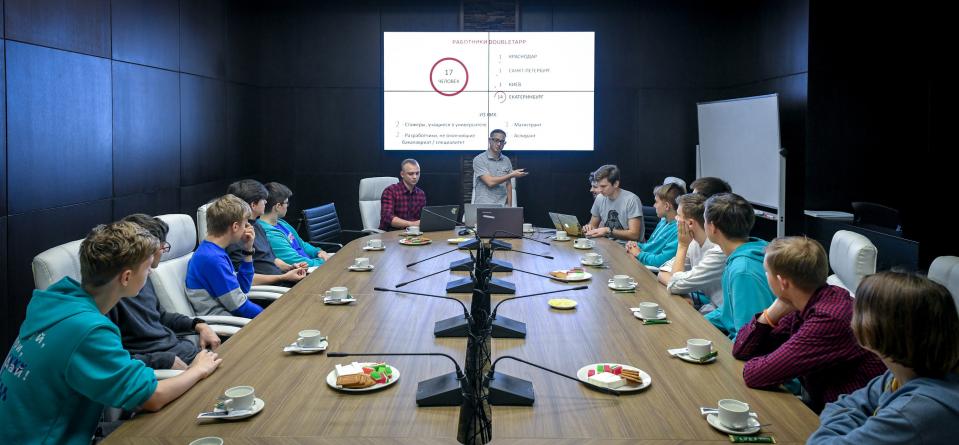 From October 30 to November 1 took place the competition for Moscow Mayor Award "Leaders of digital transformation". The competition was held as a 48-hour hackathon (the programming competition between IT-developers). Moscow department of entrepreneurship and innovative development held the event.

The students of Moscow Polytechnic University IT-department took part in the hachathon "Leaders of digital transformation".

There were 6 teams from our University, 3 of took part in finals.
Two student teams of educational program "big open databases" took part in different competition directions.

The participants of "The creating of objects` interactive map for Moscow urban development" took the 5th place. The participants: German Ignatovich, Vladimir Busirev, Andrei Zinovkin, Anna Emelianova.

The participants of "The development of interactive Moscow metro map module with the possibility of route planning via IOS and Android mobile app" took the 9th place.
The participants: Daria Voroshilova, Maksim Sukharev, Mihail Dikovskiy, Asal Allambergenova.

Student team of educational program "Integration and programming of CAE systems" took part in "Homeless pets database" and took the 12th place.
The participants: Mikhail Juravlev, Nezar Hamidekh, Georgiy Khrustalev, Ilya Shik.

Congratulations to the participants and more victories in future!