Enrollees Choose Moscow Poly for Project Activity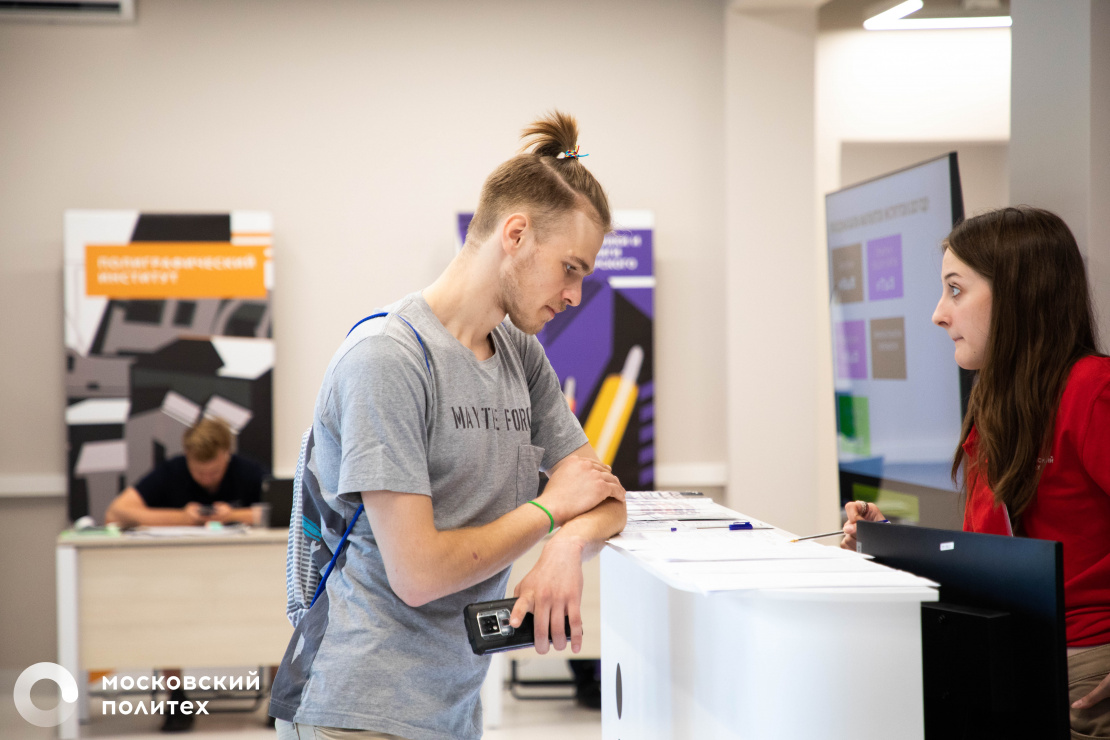 After almost two weeks since the admission campaign started, over 5,000 applications have been submitted to Moscow Poly. Many enrollees decided to apply to Moscow Poly after the Open Day events and publications in media and social networks where they found out that every Moscow Poly students is engaged in project activity.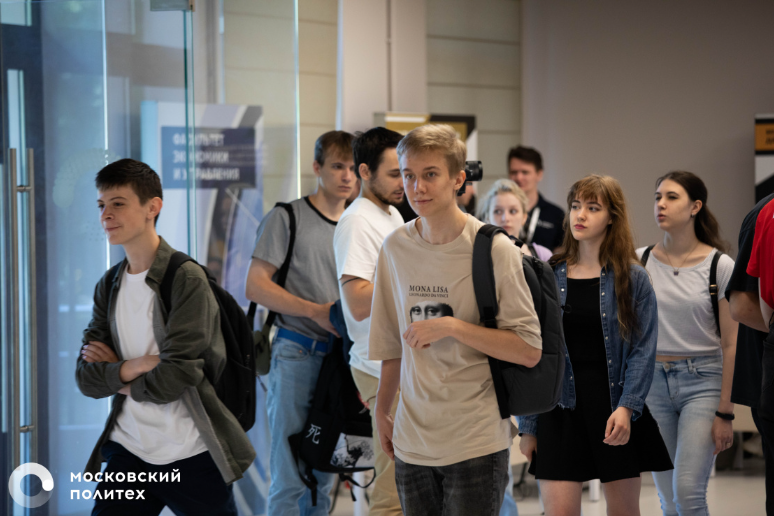 Moscow Poly is convinced that the educational process can only progress by means of working on real projects. The project activity is a discipline that is implemented into all bachelor and specialist programs for all field areas for all years. Projects do not only allow to immerse into the practicum but also acquire relevant competencies that are currently valued by the employees in various spheres. Students learn to work in teams in the interdisciplinary fields, think creatively and present the results of their research. This way, Moscow Poly is rightfully considered the flagship of the project education in Russia.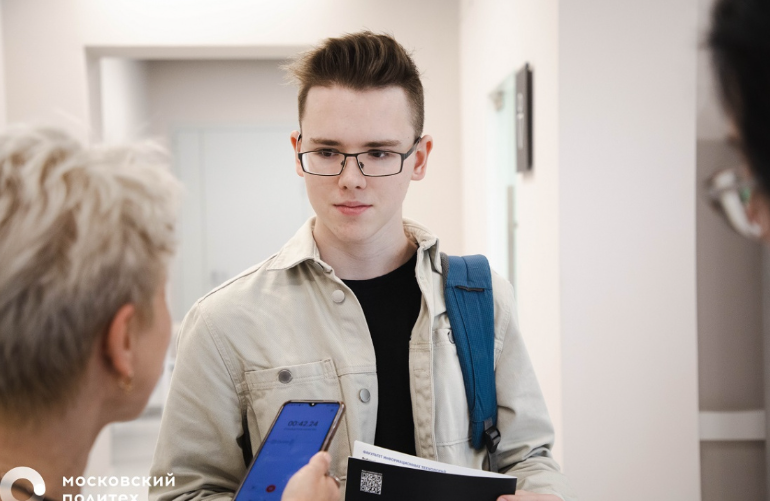 Ivan Lekai has submitted documents for several programs, however most of all he would like to study at the Faculty of Information Technologies.
"I`ve been interested in technical specializations from childhood. I think it has potential", - says young man.
According to Ivan, he liked the way he was treated at the admission office, the admission campaign representative told him everything and explained everything in detail. Before that, Ivan read about Moscow Poly on Internet and heard recommendations from his friends, then he visited an open day event and realized that at Moscow Poly he can do what he likes – design.
The thing is, Ivan has got 10 points for personal achievements. A medal awarded at the "Archimed-2022" salon of inventions and innovative technologies, prizewinning place at the "Future Engineers" conference in IT and "Intellectual Megapolis". One of the projects that Ivan carried our is a "smart" luminous alarm clock.
"This device is meant for comfortable awakening that is integrated into the smart house. In my development I used blue and green colors as there is data that they are positively perceived by the eye visual receptors", - notes the author of the project.
Another Ivan that we met at the admission office has submitted documents for 5 technical areas at Moscow Poly and hopes that 223 points that he got as a result of the national final examination will allow him to be admitted to the field area that he is interested in.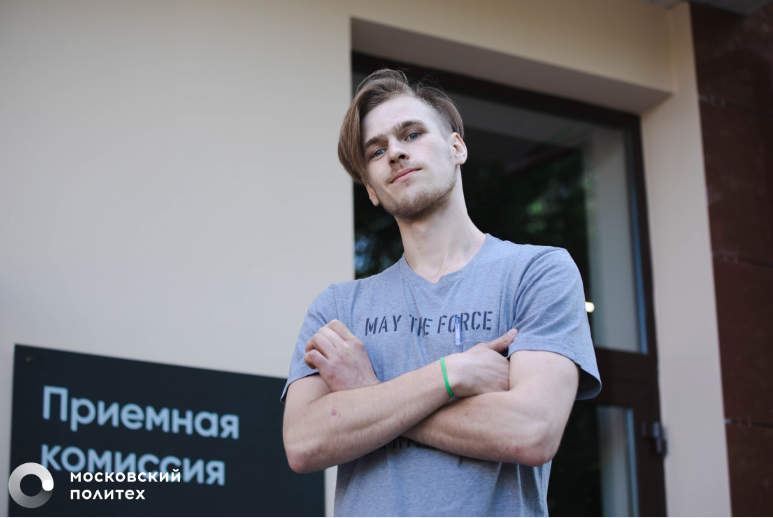 Ivan Dovrovskiy has chosen Moscow Poly intentionally. Behind his back are several years of studies at another University, as well as army service. According to him, now he understood that he has grown for the higher degree, studied the programs offered by different Universities and realized that it is Moscow Poly that he wants to study at.
"The goal is to get admitted. As for knowledge and skills, I`m ready to acquire. There are many projects that I keep in mind and I think Moscow Poly will help me to bring them to life. I think after graduation I`ll be able to find a job in my field area. I heard there is much practice-based education here", - notes the future student.
For reference: Moscow Poly admission campaign takes place on Bolshaya Semyonovskaya st., 38, block "B", office B-105. Enrollees can submit their documents on the "SuperService" platform, the University official website or sent the documents by post. Moscow Poly offers to its enrollees over 100 bachelor and specialist programs, as well as 30 master programs. On all questions regarding admission enrollees may contact +7 (495) 223-05-23, or e-mail: priem@mospolytech.ru

All the relevant information for enrollees is published in the "Admission" section.