Digital Transformation Issues Discussed at Moscow Poly International Conference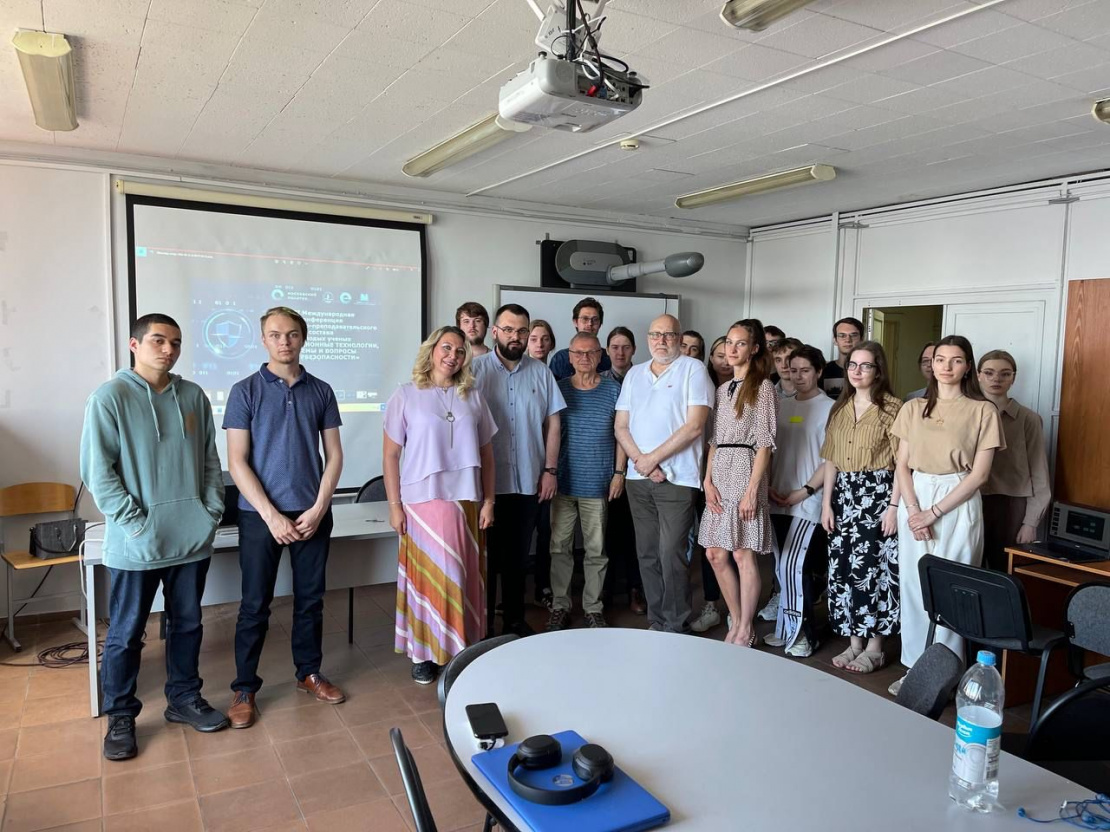 Scientists, teachers and students from over 20 universities in Russia, Bulgaria, Germany, Kazakhstan and Belarus discussed pending issues relating to digital transformation at the XIII "Information Technologies, Cybersecurity Issues and Systems" international conference.
In the course of the conference, the "Information Technologies: Ideas and Tendencies" scientific practical works and projects contest has been held for the 13th time. Moscow Poly faculty of information technologies, together with the Student scientific community, offered to the participants an opportunity to make a project, expert jury members evaluated the results. Overall, over 60 works have been presented at the contest.
The plenary session was opened by the Moscow Poly acting vice-president for elaborations and innovations, Anton Nalivaiko who started up by wishing the participants a fruitful work and expressed hope for holding more joint projects in the future both in Russia and abroad.
The key subjects that the participants of the Conference devoted their research works to were the security provision under the digital transformation conditions and IT in education, computational linguistics and AI. The participants were also particularly interested in the innovations in the economic, social and industrial spheres.
For example, vice-dean for the academic affairs at the Technical University of Sophia, professor Pancho Krstev Tomov (Bulgaria) shared the results of his research in "CyberSecurity Provision at Production Site".
The director of the Institute of Economics and Finances under the State University of Management, Galina Sorokina talked on training specialists for ensuring the state cybersecurity in the era of digital transformation.
Professor at the economic faculty under the Lomonosov MSU, head of Center for digital economics competencies under International Association for Corporate Education, Larisa Lapidus presented her report on digital economics deviations and how they cause fluctuations in the digital environment.
The director general and concurrently chief designer at the 'Aerospace Ecosystem', Alexei Altukhov, in his turn, demonstrated innovation and elaborations in the aerospace area. Professor Ditman Mayer (Germany) introduced the participants of the event to the Contiki_NG operational system for IoT for Zolertia Remote B devices.
The sphere of interests posed by the experts from MSU, RUDN, Stankin MSUT, MEPhI, Moscow Institute under IMF, St.Petersburg State University of Film And Television was very wide. They [participants] touched upon the topics of automation in agriculture, as well as AI in legal expertise.
As a result of the conference, the reports will be published in the 'Theory and Practice of Project Education' scientific methodological journal.