Carrier Marathon of Moscow Poly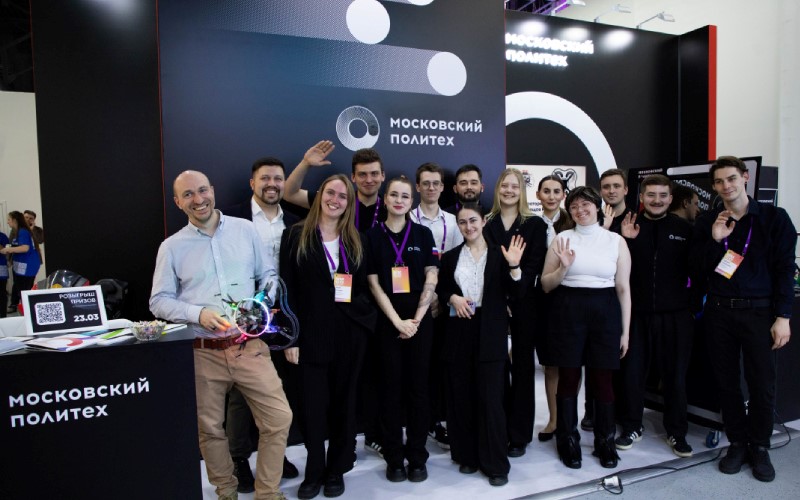 More than 1000 students participated in the Carrier Marathon of Moscow Poly
In Moscow Polytechnic University the Carrier Marathon finished, that brought together more than 1000 students and 65 Russian and foreign companies.
The Program included off-line and online meetings with successful alumni, representatives of enterprises and entities. Within a week there were held 16 master classes, 15 excursions at industrial partners' sites, as well as a two-day exhibition of companies, at which one could directly communicate with employers and fill in an application form for an internship or an employment.
As explained the representatives of "Head Hunter Students", their service is a branch of the Main HH, at which the vacancies are located purposefully for the young people, not having considerable experience of work.
"Our service is convenient for finding the profession relevant vacancy at the very start of a carrier, or, for example, for searching for an internship at a major company. The Moscow Poly students revealed great interest towards it. In general the young people are really focused on searching for jobs and many of those whom we interacted with, are employed already since the third course" - noted the HH recruiters.
At the master – class held by the Moscow Poly partner – the major Russian mining and metallurgical company "Norilsk Nickel" – the students could test the industrial exoskeleton manufactured by "Nornickel.
Victor Dikonenko, Chief Engineer of "Norilsktransremont", demonstrated on himself how operates the device that was invented as a means of rehabilitation of injured people, and then invited a spectator for testing.
At the meeting with the "Sberbank" employees young people learned about the secrets of a career development, making up a CV and peculiarities of undergoing interviews. An expert of the Center for Talents Development Olga Klimova told in details about opportunities of undergoing practical works and internships in the company. In addition, an expert-recruiter of the recruitment department Amalya Alexanyan showed main mistakes of applicants being made while searching for jobs, dress-code requirements and gave a number of useful advices on building a successful career trajectory.