All-Russian Student Competition at Moscow Poly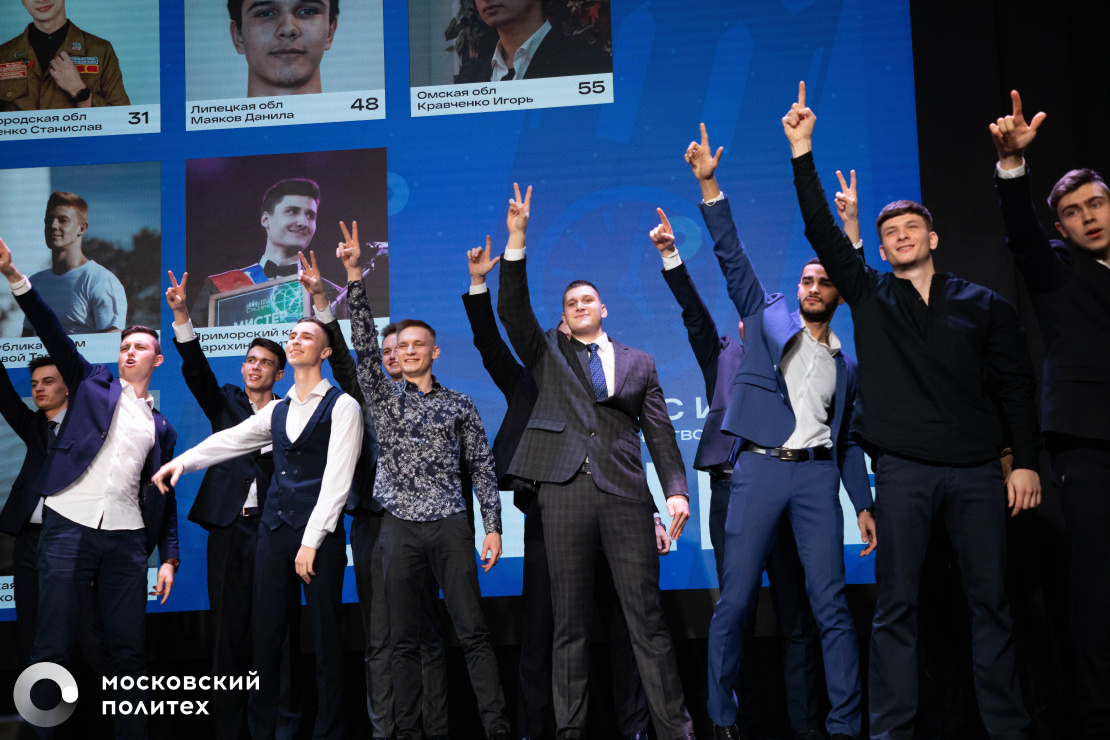 The solemn ceremony of XV All-Russian Intelligence, Creativity and Sports Competition "Mister Studenchestvo Rossii", organized by Moscow Poly and Russian Youth Union is taking place at Moscow Poly.
⠀
Together with Pavel Krasnorutskii, the President of Russian Youth Union Vladimir Miklushevskii, the President of Moscow Poly, greeted the participants and wished them luck, creative victories and achievement of all set goals.
⠀
Irina Mazikina ("Zolotoy Globus" of Moscow Poly) and the dance team "FreeDanceFamily" were the part of the program and had a huge success.
⠀
The competition is aimed at preservation culture, traditions and customs of Russian ethnic groups, promotion of healthy lifestyle, sports and creativity and the development of public, social and cultural relations among the youth.
⠀
Finalists from more than 40 Russian regions have completed the regional stage of the competition, prepared short videos and costumes for the competition "Photo-personality". Moreover, they will demonstrate their skills during "Presentation", "Intellectual", "Creative", "Sports" and "Defile" competitions in real life here, at Moscow Poly. The competitors demonstrate their future professional field and their creative skills, intelligence and wit – the jury gives additional point for the latter ones.
⠀
The event in implemented in the terms of All-Russian Competition of Youth Projects Grant among Institutions of Higher Education.