A student of Moscow Poly is a programmer in C3D Vision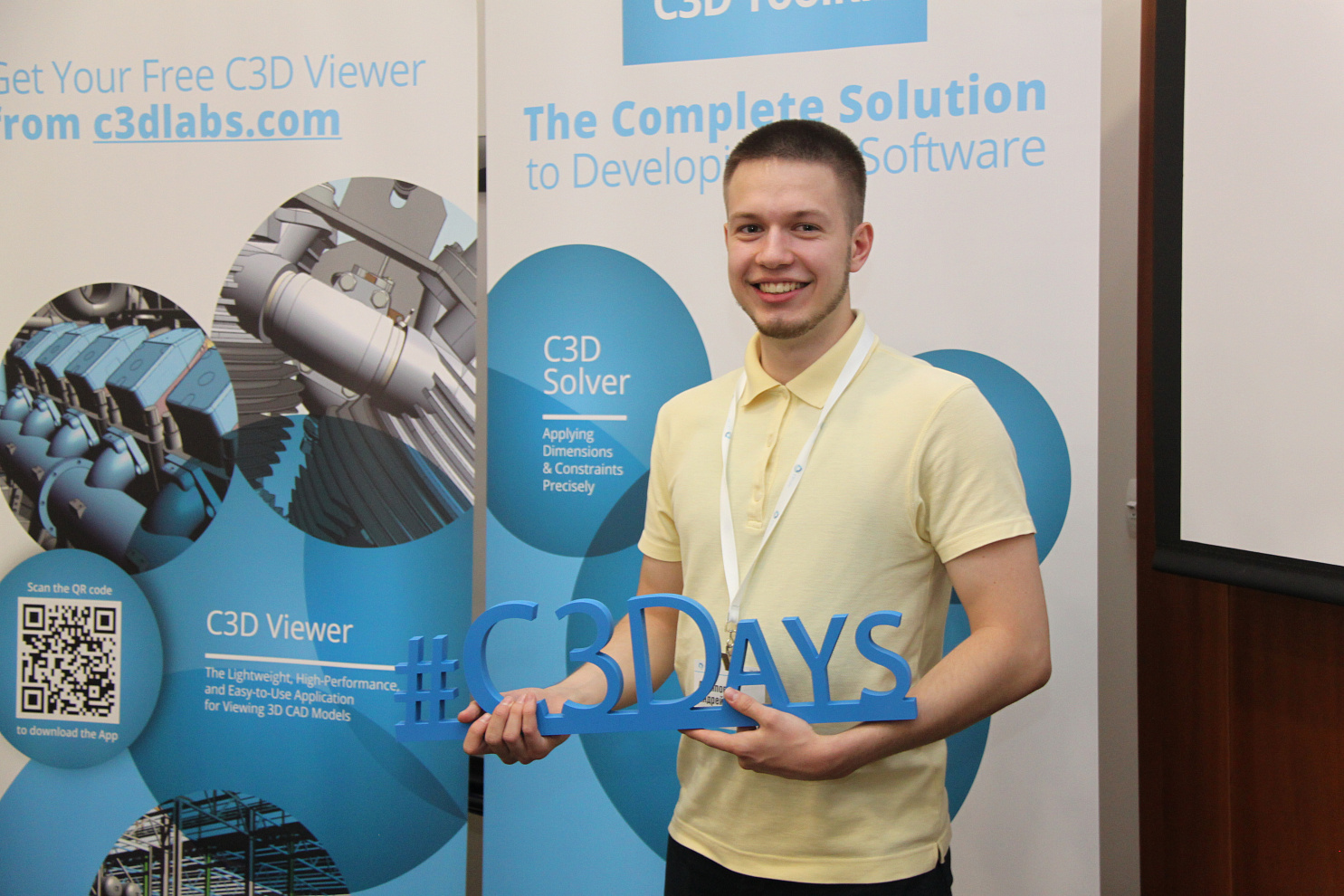 This is one of the many tasks that students solve together with teachers in the framework of engineering projects and other types of classes. Ideas and requests come from industrial partners and the faculty's expert community. In collaboration with C3D Labs - the developer of the only commercial geometric core in Russia, we started developing a unique tool for storing, visualizing electronic models and training using three - dimensional parts and assemblies," said Andrey.
The industrial partnership with the company contributes to the participation of the faculty team ("CAD Development Center") in such large-scale conferences as Autodesk Pro Forum 2020, wins at hackathons, as well as research activities in the field of digital modeling, cloud technologies and training systems for production personnel.
We congratulate Andrey Arkhipov and wish him further victories!