Moscow Poly Cheboksary Affiliation Preparatory Department Graduates Received Diplomas
On July 7, Moscow Poly Cheboksary affiliation held a solemn ceremony. International students were awarded educational documents (completion certificates) in the further professional training that ensures that the students are ready to master educational programs in Russian.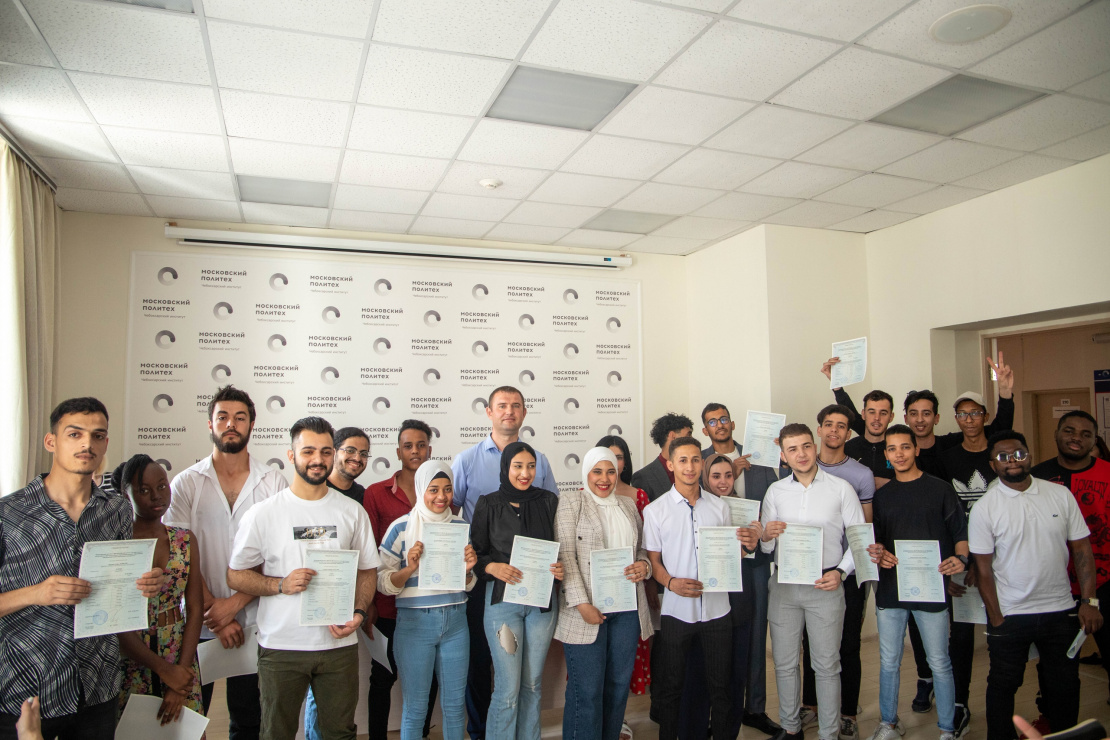 Overall, 81 graduates from 11 countries – representatives from Algeria, Jordan, Syria and other CIS and non-CIS countries – completed their education.
The long-awaited certificates were awarded to the international students by the director of Cheboksary affiliation Alexander Agafonov who also said the words of farewell:
"I`d like to congratulate you on graduating! Over this year you have become a confident Russian speakers, learnt about the traditions and culture of our country, began submerging to your future profession. I`m sure that Moscow Poly gave you great knowledge".