90th Anniversary of Higher School of Printing and Media Industry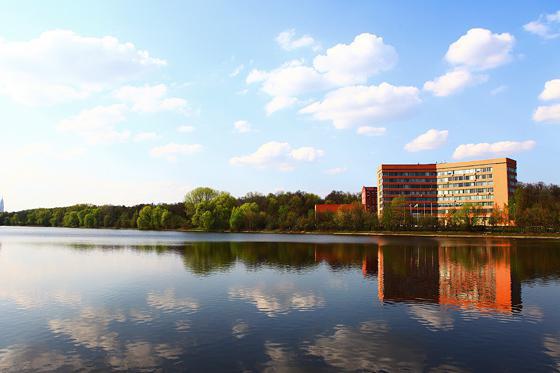 Higher School of Printing and Media Industry of Moscow Poly celebrates its 90th anniversary!

The history of Higher School of Printing and Media Industry dates back to 1930. On July 23, 1930, Moscow Polygraphic Institute (MPI) was established by a decree of the Central Executive Committee and the Council of People's Commissars of the Soviet Union. Classes started in October of the same year.

Higher education institution was created on the basis of printing faculties of Moscow and Leningrad Higher Art and Technical Institutes (VKHUTEIN). Polygraphic Institute was the first educational institution that trained highly qualified personnel for printing companies and publishing houses.
Initially, it consisted of three faculties: technology, engineering and economics and publishing and graphic (in the filed of "graphics").

In 1941, the MPI merged with Editorial and Publishing Institute. New areas of training have appeared - literary and editorial, artistic and design, planning and economic. Since that time, Moscow Polygraphic Institute began to produce specialists in all the main specialties of printing and publishing.

In 1993, MPI was transformed into Moscow State Academy of Printing, and in 1997 it received the status of a university. In 2010, University of Printing was named after the educator and founder of printing in Russia Ivan Fedorov.

On September 1, 2016, University of Printing was transformed into Higher School of Printing and Media Industry as part of Moscow Polytechnic University - the only scientific and educational center in the entire post-Soviet space, which provides comprehensive training for the entire spectrum of professions in the print and media industry.

More detailed historical information can be found in the material of RIA-NEWS

Congratulations to Higher School of Printing and Media Industry, as well as all the people involved in its history on the anniversary!