170+ Portraits to Be Displayed at "Word As Face Image" Exhibition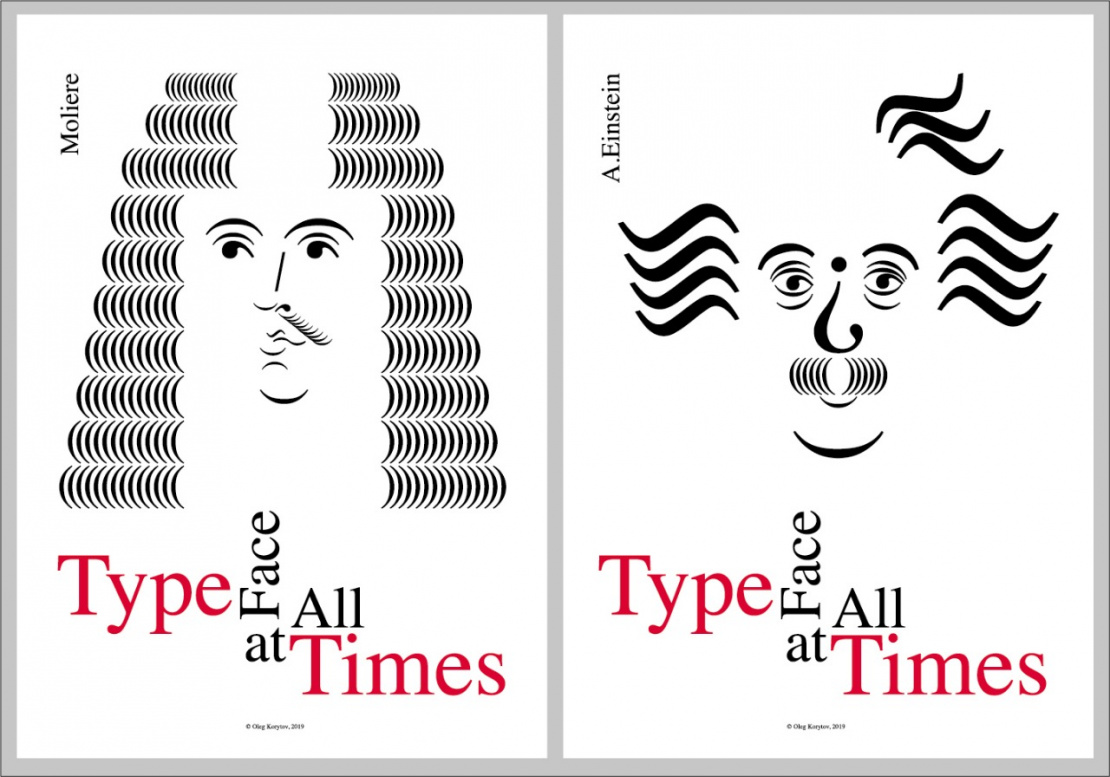 In the period between 15 and 27 February, Moscow Poly is to hold an individual exhibition of works by assistant professor of the Center of Project Activity, candidate of history of arts Oleg Korytov at the exhibition area at the Museum of Printing Arts and Book Publishing. 171 works created under 2 projects - "Behind the Brackets" and "Vremena / Times" will be displayed at the event.
Oleg Korytov has been acting as a head of the «Illustration and Printmaking» department at the Favosky Institute of for a long time. During a 4-year break in teaching, he has grown an interest in the genre of typographic portrait. In 2020, at the XIVth "Golden Bee" international biennale of graphic design in the "BAUHAUS/ VKHUTEMAS - 100" nomination, he received the winner`s diploma, as well as diploma n.a. Rodchenko.
"Behind the Brackets" series was created in 2018. Over 20 typographic portraits of the Russian poets are made by means of silkscreen painting using various elements from different fonts, such as comas, semi-comas, brackets and other signs.
In 2019, the artist started a big project – "Vremena / Times" – devoted to one of the most popular font family – Times. The symbolic sounding of the font name prompted the artist to create series blackboards with portraits of the poets, who marked their place in the history of science and culture, made of various "Times" font elements. The work on the project has been going to this day, too. The exhibition will display 5 series, each with 30 blackboards - TypeFace at All Times, TypeFace at Music Times, TypeFace at VKHUTEMAS Times, TypeFace at Tretyakov Gallery's Times, TypeFace at Modernism Times.