'Priority 2030': over 600 Moscow Poly Students will Acquire Second IT Qualification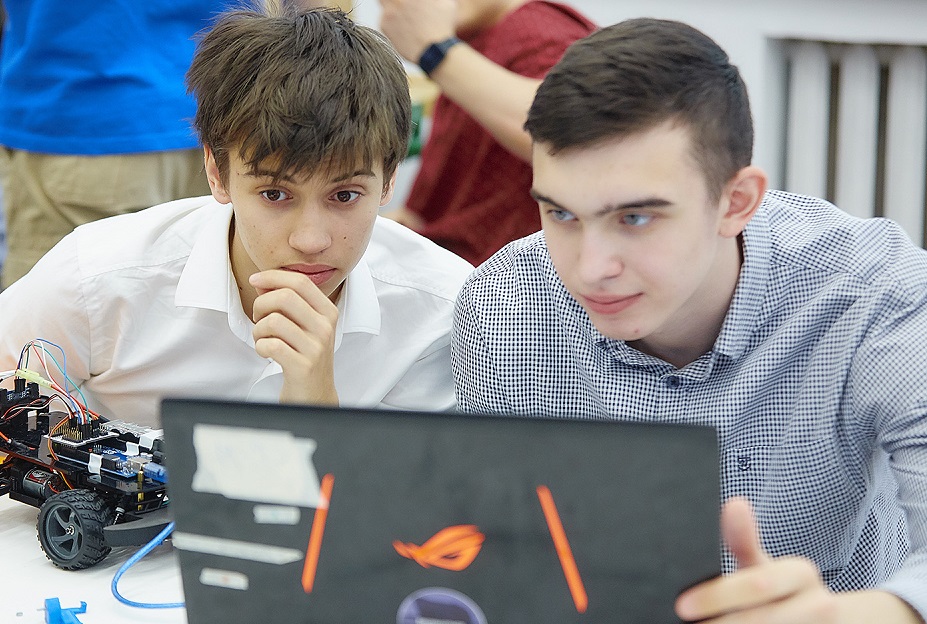 In 2022, all Moscow Poly bachelor (except for 1-year students) and specialist (except for 1 and 2-year students) students will get an opportunity to study digital competencies for free within the "Digital Departments" project. As a result, in addition to the major qualification, the students will also acquire the second one in IT sphere.
The "Digital Departments" are implemented by the universities participating in the "Priority 2030" project. It is a shared project by the Ministry of Science and Higher Education and Ministry of Digital Development, Communication and Mass Media of the Russian Federation and is aimed at creating opportunities for further training and acquiring new profession in the IT sphere.
Moscow Poly non-majoring students will acquire practical competencies in the sphere of algorithm and program encoding.
Python programming language is currently one of the most popular ones. It`s used both for developing big and complicated programs and writing simple scripts for individual specialist automation. A separate direction is using Python for meeting the goals of text and visual data analysis. Within the framework of the program, students will study the basic language [Python] syntax, learn to design data bases for specific field areas, as well as familiarize themselves with basic software testing and instruments of modern developments in team.
In the course of the 9 months, students will get a complex accessment of the digital competencies development on the platform provided by the "Innopolis" University. The participants will be offered various tests and cases that fall under their field of further professional training.
The classes will start in September. Moscow Poly is expected to admit around 600 people to the "Digital Departments" project.
Additional information can be found here.
Participation requires registration.
Reference: the number of people admitted to "Digital Departments' project is expected to equate 80,000 and by the 2024 this number will surpass 147,000 people. The project will be implemented within the framework of the "Talent Pool Development in IT-sphere" federal project under the national "Digital Economics of the Russian Federation" program.
"Innopolis" University is Russian organization of the higher education focusing on education, research and elaborations in the sphere of information technologies and robotics.