Priority 2030: Moscow Poly Sport Сar, Electrobike and New Labs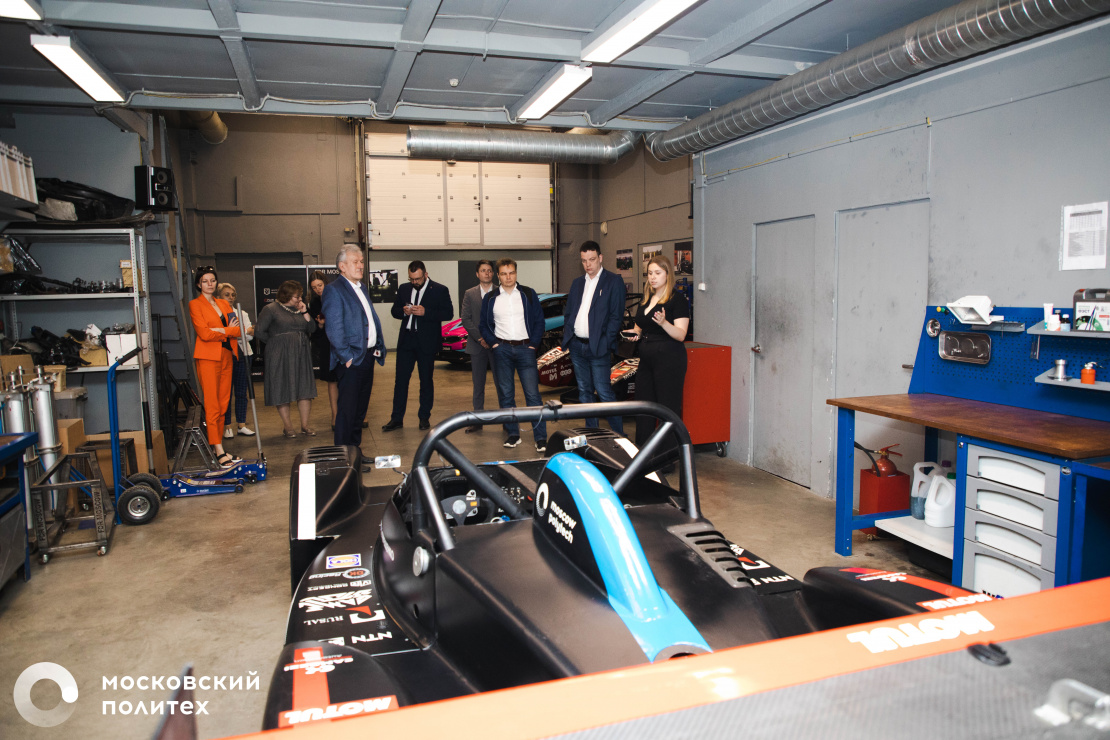 In the review by the 'Kommersant' news agency devoted to technical achievements made by the Russian universities participating in the 'Priority 2030' program that is implemented by the Ministry of Science and Higher Education, the head of the Advanced Engineering School Pablo Iturralde tells about Moscow Poly elaborations.
"In collaboration with IY Engineering, the University established a production base for implementing modifications and developing sportcars. Moscow Poly students and graduates work there. One of the projects carried out at the base is Marussia GT. The car has been placed 3rd in the 'Russian Endurance Challenge' 4-hour endurance race under GR PRO tranck on 24 July.
Our team is working on making the first pre-mass production prototype of a Smart Shuttle and its cargo counterpart. We`re currently engaged in Stells quadrocopter electrification process, and are preparing MIG R2 for the on-road try outs.
Moscow Poly has been developing a car carrier unit together with Avtotor holding. The work is carried out under the 'Accessible Car' strategic project. The math modeling, digital twin development and virtual testing have already been completed. The labs for electrical vehicles research and testing have been established. The launch is planned for 2022", - notes Pablo Iturralde.
For reference: Moscow Poly joined the "Priority 2030" federal program for strategic academic leadership in 2021. The project is aimed at a wide group of universities that will become leaders in creating new scientific knowledge, technologies and elaborations to be implemented into the Russian economy and social sphere.