"MosPolytech" Team Became Champion at International Festival of University Sports 2023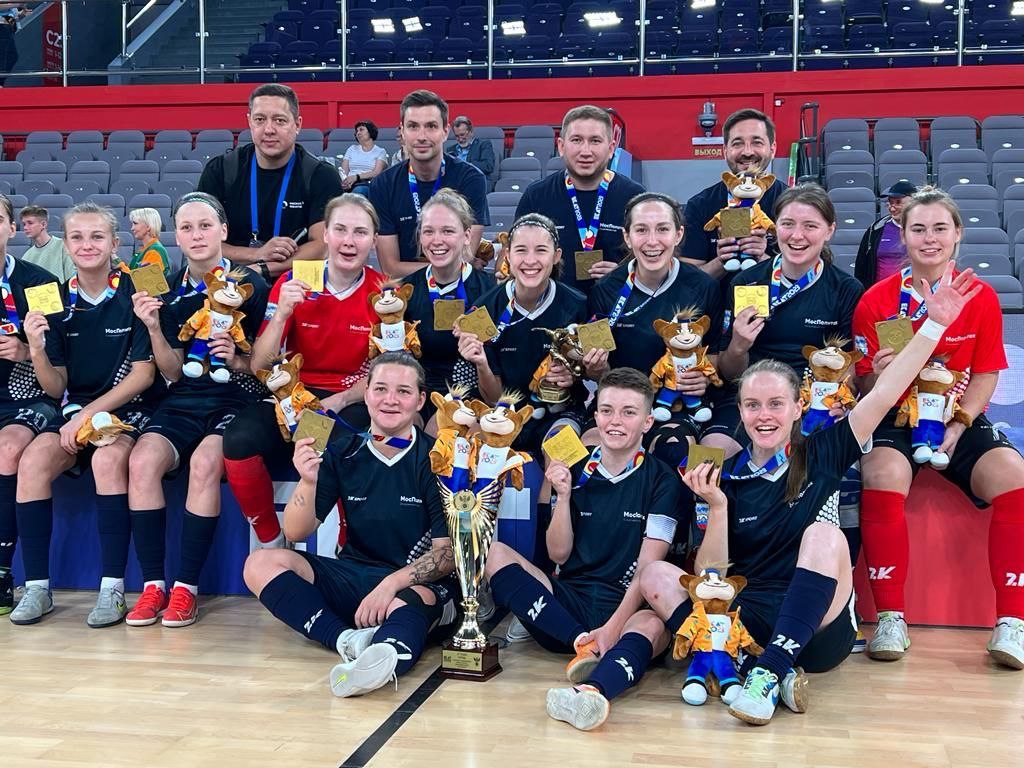 Moscow Poly "MosPolytech" team announced champion in the finals of the International festival of University Sports 2023. With a score of 2:1 outplayed the team from Ural State University in overtime.
Moscow Poly president Vladimir Miklushevskii attended one of the first matches in the series – the game between "MosPolytech" and team from Tabriz University from Iran to personally support the now-champions. Today, the head of the University congratulated the champions on their victory and wished them further sports success.
"I would like to congratulate the "MosPolytech" mini-football team with their victory at the International Festival of University Sports 2023 in Ekaterinburg! In the finals, our team met with a strong opponent, however in the course of an uneasy battle they managed to win a gold medal. Today, the University celebrates the our victory at the International Contest. We are proud of our sportsmen! I wish you further success in all your saviors!"
Also, the universal player of the team Kristina Havich won the title of the "Best Player of Tournament".