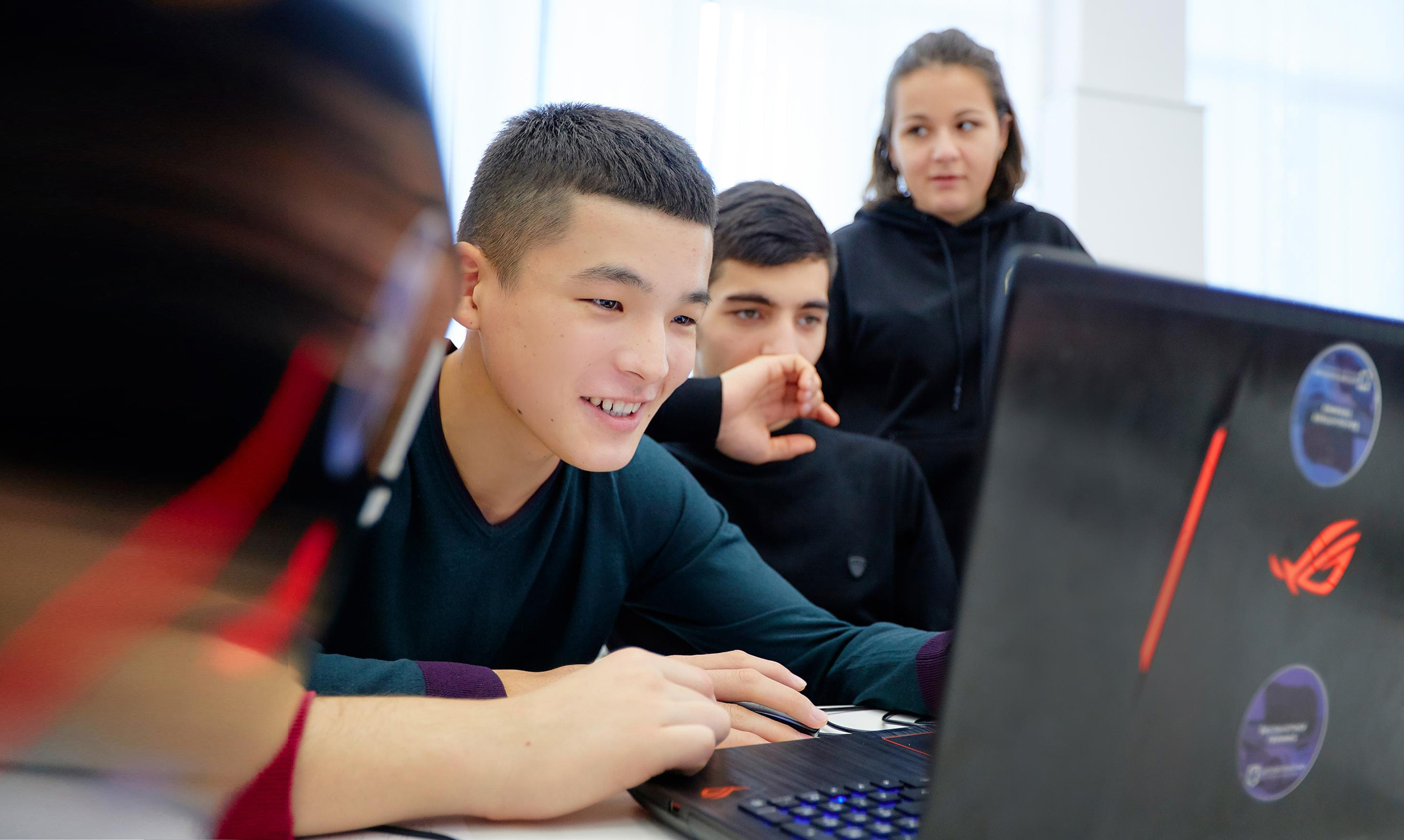 Preparation for studies in Russian
Additional educational program
Cost — 170 000 RUB per year.
Tel. +7 (495) 223-05-23 ext. 1233, 1453, 1252

E-mail: interpo@mospolytech.ru
Foreign citizens' and apatrides' enrolment in preparatory programs for further mastering of Moscow Poly's educational programs in Russian
Foreign applicants can apply for studies at the Preparatory Faculty of Directorate for International Integration & Work with Foreign Students both on paid and free tuition basis, as the latter option is available according to the International and Intergovernmental agreements of the Russian Federation.
Required documents
For the invitation:
filled-in personal application
a notarized copy of a foreign citizen identification document (the passport must be valid for at least 18 months on the day of entry to the Russian Federation);
A notarized copy of a document and (or) qualification with the notarized Russian translation (original);
a paid state fee (800 RUB) ONLY IF YOUR HOME COUNTRY'S BORDERS ARE OPEN FOR THE ENTRY IN THE RUSSIAN FEDERATION.
NB! Documents (scans) can be sent via e-mail. The invitation can also be sent via e-mail on your demand.
For admission:
a paid agreement (for applicants on the paid tuition basis)
an education assignment (for applicants under the quota)
For the dormitory check-in:
negative HIV and AIDS analyses, issued (maximum) 3 months before the application date;
6 photos 3x4;
RW negative analysis issued (maximum) 3 months before the application date;
X-ray fluorography. Valid for 1 year;
a medical document, issued by a medical institution of the applicant home country, proving the lack of medical contraindications for his or her studies in the Russian Federation;
a certificate of examination from a dermatovenerologist. Valid for 6 months
certificate of preventive vaccinations
negative COVID-19 test, received maximum 72 hours before the dormitory check-in
ALL MEDICAL DOCUMENTS MUST BE PROVIDED IN RUSSIAN OR WITH THE NOTERIZED RUSSIAN TRANSLATION
Professors
We have professors with RSL qualification, moreover, the most of them are Candidates of Sciences, and we also have assistant professors and assistances.
We provide visa support and accommodation during all period of studies.
Costs
The cost of study is 160 000 RUB for 2021/2022. Installment payment is unavailable.
Student dormitory costs approximately 3800 RUB per month (depends on the dormitory).
The insurance cost varies from 6000 to 9000 RUB (depends on the provided medical services).
Contact information:
Address: Bolshaya Semyonovskaya str., 38, building 'N', 314
Tel. +7 (495) 223-05-23 ext. 1233, 1453, 1252.
E-mail: interpo@mospolytech.ru
Community Vkontakte: https://vk.com/inter_polytech
Opening hours: daily from 11:00 to 17:00 except Saturdays and Sundays.
Head of Preparatory Department:
Alina O. Andrukh

Tel. +7 (495) 223-05-23 ext. 1453
E-mail: a.o.andrukh@mospolytech.ru
Room.: N-314
Documents