Training of the "Moscow Poly Debates Club" will be Held within the University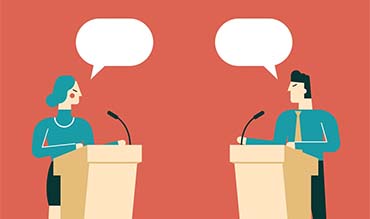 Regular series of events is planned for the 18th and the 20th October. The meetings will be held at the Educational Facility (Bolshaya Semyonovskaya Street, Bldg.38, room H-401 at 6 p.m.).
According to the organizers of the society, the held sessions of the current season were marked by successful work of the participants over the skills of holding debates as well as by familiarization with new formats of games and tournaments. Actual information on the activity of the "Moscow Poly Debates Club" one may find here (in Russian).