Our New Exhibition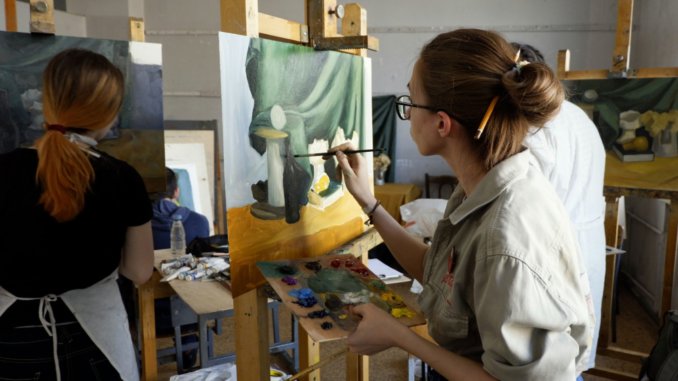 The exhibition "Painting" will be opened at The Museum of the History of Printing, Book Publishing and Moscow State University of Printing Arts named after Ivan Fyodorov of Moscow Poly on September 16 at 4 p.m..

The exhibition of works by professors of the department "Drawing and Painting" of Institute of Graphics and Art Books n. a. Vladimir A. Favorskii is held in conjuction with the beginning of the academic year. Last year the institute celebrated its centenary. This considerable period has confirmed the vitality of the methodological principles of the university. The professors of the department "Drawing and Painting" made a significant contribution to the development of the institute: educational work from nature with graphic and pictorial materials serves to master the visual literacy, which is necessary for both illustrators and designers of printed and web products, whose work does not correspond to a certain pictoriality.

All professors are of professional communities: the Russian Union of Artists, the Creative Union of Artists of Russia, the International Federation of Artists. The presentation shows works of different genres, made in various techniques: oil, watercolor, tempera, gouache. The professors have selected their best works that will be useful for freshmen and applicants. The exhibition "Painting" demonstrates the qualifications of professors-artists and presents the Painting School of the Polygraph-Polytech.