Moscow Poly at Global Red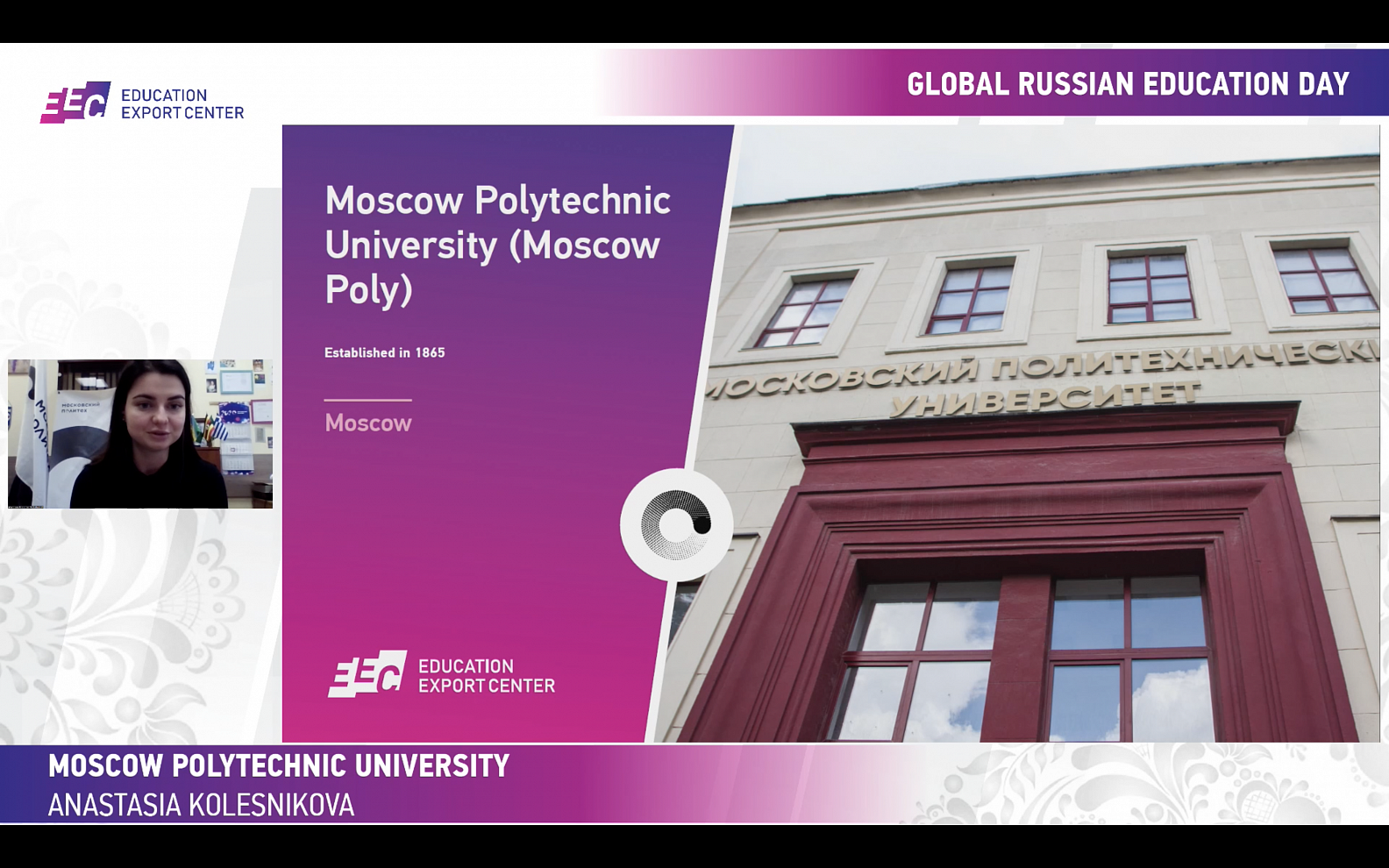 Moscow Polytechnic University took part in the online-presentation of Russian Universities "Global RED".

On the 21st of October, 2020 our University was presented on the 3rd session of international project "RED" (presentation of Russian Universities to foreign grads).

The event was open for all the Universities who wanted to present their educational brand on the global platform to grads from Asia and Africa.

More than 30 certified recruiting companies and 700 potential grads from India, Nepal, Nigeria, Uganda, Ghana, Senegal, Egypt, Morocco and other countries took part in the Session.
Anastasia A. Kolesnikova, the head of international programs department conducted a themed broadcast and shared the information about our University with every participant and answered all the questions.