"Donbas – Russia: History and Modern Times" Exhibition Invites Students for Participation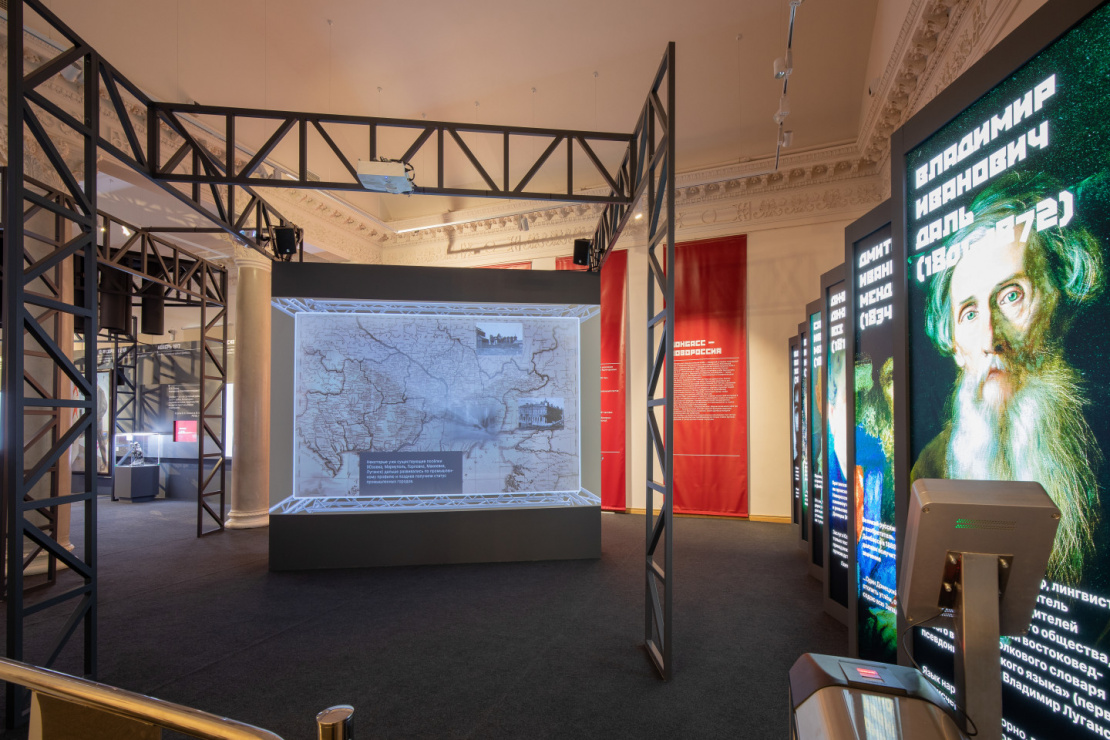 The exhibition will be held at the State Central Museum of Contemporary History of Russia under assistance of the Russian Historical Society and the Presidential Foundation for Cultural Initiatives.
The exhibition includes 7 expositions and discovers political, economic and cultural significance that Donbas has played in Russian History since the mid-twentieth century till now. The exposition comprises over 300 exhibition items from the State Central Museum of Contemporary History collections, leading archives and other Russian museums including Donbas (DNR) and Lugansk National Republic (LNR) museums.
With the help of the authentic items, as well as modern multimedia technologies, the exhibition tells about the inseparable historical and cultural connection that Donbas and Russia share. A special section is dedicated to the events that took place in the period between 2014 and 2022. It displays items collected by the inter-museum working group that has been created by the Ministry of Culture of the Russian Federation for obtaining items on the territories of Special Military Operation.
For the exhibition, an intense education program has been developed: excursions, workshops, lectures, showcases, meeting with historians, figures of culture, science and military reporters.
To attend the tour free of charge, one needs to register via +7 (495) 699-67-24.
The tour sessions will be held daily (except for Mondays) at 11:00, 13:00, 15:00, 17:00 until May 28, 2023 with the groups under 25 people.
Detailed information is published on the official State Central Museum of Contemporary History of Russia website.
Address: Moscow, Tverskaya street, 21
Tue, Wed, Fri, Sat, Sun – 10:00 till 20:00;
Thu – 11:00 till 21:00;
Mon – Day off
Photo: State Central Museum of Contemporary History of Russia official website